learn how to start your business
Start Your Own Business Course
If you've ever wanted to start a small business but were unsure about where to begin, you've come to the right place. Discover how to turn your passion or interest into a successful small business. Learn all you need to know about starting a small business, from financing to time management, in the Start Your Own Business course.
How to Make Your Business Dream a Reality
The step-by-step blueprint to finally launch the business you've only dreamed about in the past. In these online business training courses, you'll learn all about how to build your business from the ground up, how to ensure you succeed, and so much more!
Throughout the Start Your Own Business course online, you will learn the secrets that set successful businesspeople apart from those who struggle.
What's Holding You Back From Launching Your Business?
Fear of Failure?
What if you could move past your fear of failure and feel confident in your business?
What to Sell?
What if you knew exactly what to sell so that people would buy?
Self-Doubt?
What if you didn't have to worry if people would buy or if your business would sell enough?
How to Sell?
What if you confidently knew how to sell your products and services?
Where to Start?
What if you finally had a step-by-step blueprint on exactly what's involved in starting your business?
Not Following Thru?
What if you were organized and focused on your business goals?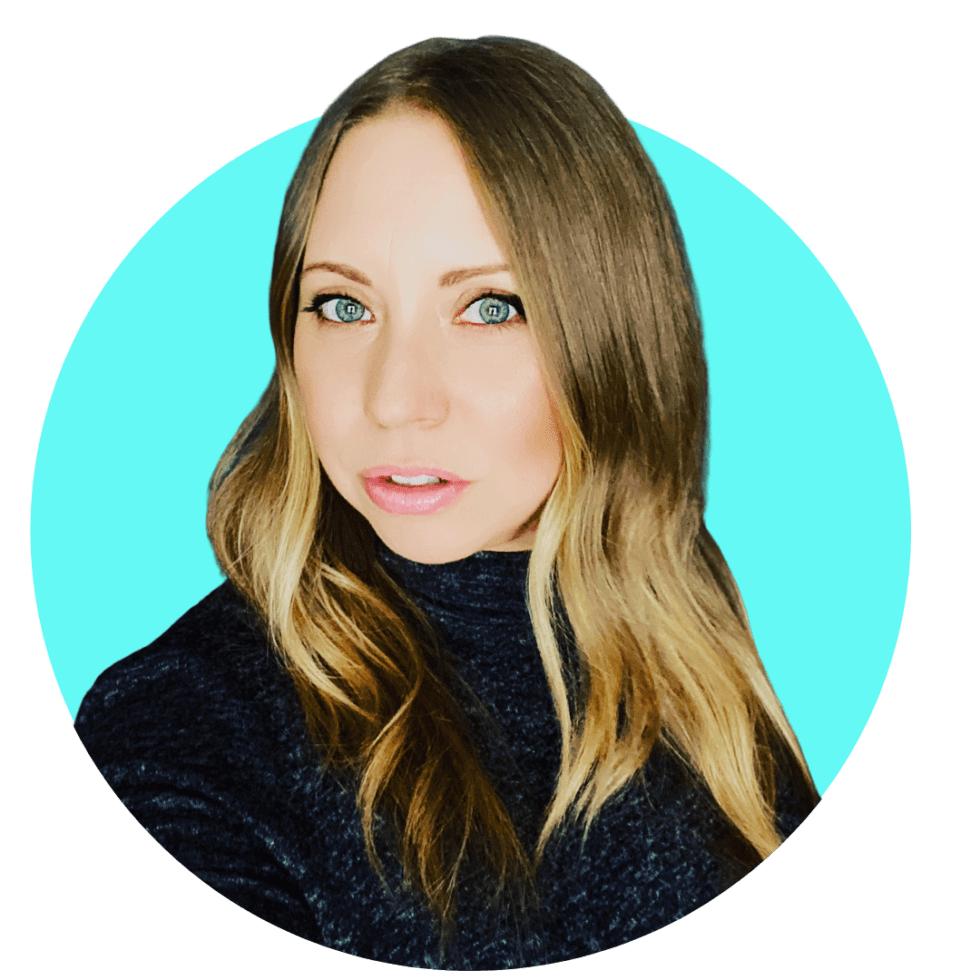 The Start Your Own Business course is the best online business course to help you feel confident about operating a business. These courses for starting your own business will help you forget about all of your worries and fears, no matter what they may be.
"If you're ready to get serious about starting your business then you're in the right place. I LOVE entrepreneurship; both starting new ventures and helping other entrepreneurs start their own business. We've helped thousands of small business owners get things off the ground and are super excited to get your new baby launched the start way! Let's get smart!"
Torie Mathis
Your Business Launch Mentor
In this How to Start an Online Business course, you'll get the step-by-step process for how to pick the business model that makes sense for you, how to determine what to sell, the value of creating a 'minimum viable product, the essential details that every startup has to pay attention to, the keys to a successful launch, and more.
SAVE HOURS TRYING TO FIGURE IT OUT YOURSELF
PROVEN STRATEGIES TO GET LAUNCH YOUR BUSINESS
Step-by-step Video training
ASK QUESTIONS & GET THE SUPPORT YOU NEED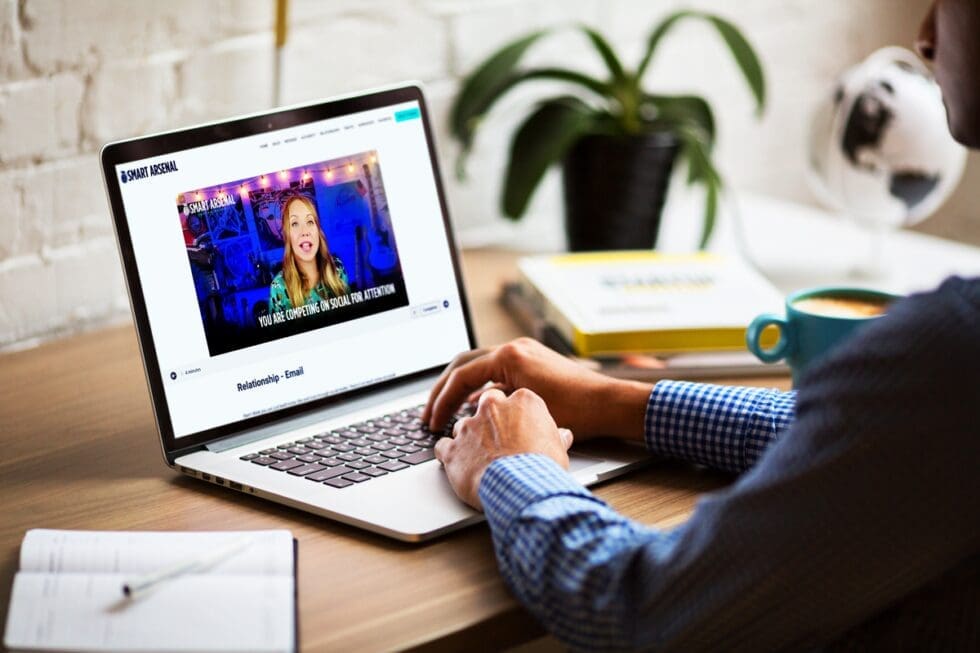 Video modules in the Start Your Own Business course will show you the exact steps to launch your business
Set your own timeline and take it at your own pace. This is the best business course online because you can learn how to start your own business whenever it is convenient for you. If you have any questions, we will be there for you at every stage. Make it a 30, 60, or 90-day program.
Set Up for Success
Let's make sure you're prepared for the challenges of getting a new business off the ground and are set up to succeed. This Start Your Own Business course online will help you set expectations and teach you how to remain focused on your goals.
Pick the Right Business
You may already have an idea of the business you want to start, but it's important that it matches up with your strengths and talents so you'll have the best chances of success. Take our online business training course to make sure you're making the right decision.
Set Revenue Goals
Let's set revenue goals so that you have a way to check your progress as your business gets going.
Identify Your Market
There's no point in investing time in building a business if it has no chance of being profitable. With the Start Your Own Business course, you can make sure you can be profitable.
The Right Business Model
Let's explore different business models and choose the right one for you and your business.
Get the support you need every step of the way
During these courses for starting your own business, you'll never feel alone. PLUS get the downloadable workbook to guide you through the process.
Minimum Viable Product
In this Start Your Own Business course, we'll define the unique value you'll offer and how to design a minimum viable product to test with their market, so you can get feedback before investing too much in one direction.
Business Essentials
Let's go over basic legal, administrative, and financial requirements in this How to Start a Business course.
Branding Your Business
Let's brand your first offer, so that it has a clear identity that people will remember and ties in with your Unique Value Proposition. As the best online business course, we will help you determine why a customer would want to do business with you instead of someone else.
Price it Right
In this Start Your Own Business course online, we'll explore the concept of value vs. price and explain different pricing strategy options so your pricing is right.
Let's Launch
Let's put together your own launch plan for your first offer and a plan to track your progress so you reach your business goals.
Get the Step-by-Step Blueprint to Make Your Business a Reality
It's time to build the business you deserve. Turn your dream into a reality with the best online business training courses.
LET'S LAUNCH YOUR BUSINESS!
Starting a new business is a daunting task, and that's why countless people give up and don't pursue their dreams. Just having a great idea isn't enough – turning that idea into a successful business takes commitment, energy, and lots of hard work. However, with the right support, it is possible to create and launch a business that will bring you the lifestyle changes you've envisioned and success down the line.
If it's your dream to set up a successful business and have the way of life you've always wanted, then this Start Your Own Business course will take you through the essential steps to get you started and on your way.
What Makes This How to Start a Business Course So Special?
Not all digital marketing courses are created equally.
Video
Sure you can learn from a book, but learning from video is a richer, more engaging experience.
Experience
We teach from our experience in getting results for our business and from our client successes.
Done-for-you
Along with the why, we give you the HOW to actually get results with examples, templates and resources.
Support
Have questions? Get stuck? Need some direction? We've got your back with the support you need.
You could have your business launched in 30 days or less.
With our step-by-step instructions, examples, resources, and done-for-you templates included in this Start Your Own Business course online, you'll hit the ground running on your entrepreneurial journey.
Trying to figure out business and marketing strategies, and then making it all actually happen is not easy, I know.
I've spent years figuring it all out myself, spending thousands on courses, conferences, training, and books. I've wasted time, money, and resources. BUT you don't have to.
That is why we've made it easy to have everything ready to go in the quickest way possible and give you the step-by-step, start-to-finish instructions you need in our Start Your Own Business course. So you take less of your time and get more of the results you want.
Stop trying to figure it out.
All our online business training courses are fully guaranteed for your peace of mind and are lifetime regularly updated.
FREE lifetime updates
Step-by-step training
Created for entrepreneurs by entrepreneurs
The SMART choice for your business
"Torie Mathis is my personal FB advertising ninja. A pleasure to work with (breath of fresh air after a long list) and passionate as they come. 
My company has thousands upon thousands of subscribers directly through my successful FB advertising…. and its 100% thanks to her, her expertise and her commitment. Did I mention what a pleasure she is to deal with?! "
"Torie Mathis has a work ethic that is rarely seen and design skills that would impress anyone. She's an expert at seeing the big picture and knows how to design advertisements and marketing plans that get key messages across. More importantly, she knows how to reach and connect with varied audiences. She's not just a designer or graphic artist but a true entrepreneur who has a track record of success. More companies would accomplish their business objectives if they worked with people like Torie Mathis."
"Torie understands what small businesses must do to move forward."
"If you are looking to remove the stress and frustration in growing your business with the social media madness… you would be well served to reach out to Torie, she gets this playing field and wins."
Torie is a great asset to our company due to her creativity, technological knowledge, and support with social media. 
Torie is always able to take my ideas and make them into marketing art for my business.  She is an absolute pro and her service is of the highest quality and timely beyond my expectations.
Frequently Asked Questions
Here are some of the most common questions we get asked.
If you have another question tap here to get in touch.
CAN I SIGN UP TO THE MEMBERSHIP LATER?
Yes, you can sign up for the membership later. You will need to sign up at smartarsenal.com. 
WHAT IS THE MONTHLY MEMBERSHIP?
The monthly membership gives you unlimited access the Smart Arsenal training and instructional videos as long as you are a member!
You also gain access to our monthly workshops, done for you resources (like sales funnels, email sequences, social media graphics, and more), business blueprints, and step-by-step tutorials.
HOW OFTEN DO YOU RELEASE NEW CONTENT?
We add new content often!
 If you would like to receive updates about new content please subscribe to our email newsletter.
If you are a monthly or annual member you will receive notifications of new content via email and on your Account Dashboard page.
AM I TIED TO A CONTRACT?
There is no ongoing commitment, contracts or other ties. You will be charged monthly until you cancel.
DO I GET TO KEEP THE COURSE IF I CANCEL MY MEMBERSHIP?
YES! This course is yours to keep forever, even if you cancel your membership, even though we would hate for you to leave. 
WHAT IS THE PRICE OF THE MONTHLY MEMBERSHIP?
The membership is ongoing so you'll be charged a monthly membership fee of $97 until you decide to cancel. You will no longer have access to any. of the membership content.
ARE MEMBERSHIP VIDEOS JUST YOUTUBE VIDEOS?
No. Though we do have a popular YouTube channel, the videos included in the monthly membership are exclusively available to our members and they are not found anywhere else on the web. Though we do sprinkle in our available videos when they add value to the exclusive content.
DOES THE MEMBERSHIP AUTOMATICALLY RENEW?
Yes. You will be billed until you cancel.