Tired of your marketing getting little results?
Get the 5 steps to get more subscribers, engagement, and SALES this week! (And make it EASY!)
The 5 Keys to Successfully Build Your Audience on Social Media
Unlike many traditional forms of advertising, social media marketing gives you a direct channel straight to your target audience, no matter what type of business you are in. You can use it to grow the awareness of your brand, interact with your followers, and learn more about the preferences and attitudes of your potential buyers. On top of that, it is easy to get started and is a low-cost, low barrier to entry marketing channel for small businesses and solopreneurs. Building your social media audience is an excellent way for you to grow your business.
Are you ready to begin growing your audience on social media? Here are the five keys you need to know first.
Your Social Media Mindset
You need to have a specific mindset if you want to grow your audience on social media platforms. Most of the channels are fun, relaxed, and friendly. It helps to be ready to interact positively, not always promoting or expecting anything in return for each post you make.
If you can be a helpful and positive presence, you'll see better results from your efforts. So be sure to get in the right state of mind before you log on and start building your audience.
Your Social Media Goals
It helps to know what your goals are for growing your audience on social media. "Because everybody says I should" isn't good enough. Decide what you want to do with your audience and how it will fit your overall marketing plan.
For example, you may want to build a large, engaged community so that you can direct them to your podcast. Or you may want to build your expertise so you can pitch your information products. Maybe you just want to increase the overall awareness of your brand. All of these goals will work!
Your specific goal will lead every decision you make, so define your goals clearly and keep them in mind each time you log on.
Your Audience
You should have a good idea of what type of audience you want to grow before you start posting. You'll want to define your target market in terms of demographics as well as behaviors and attitudes. Learn as much as you can about your target audience so you can easily offer solutions to their problems and present value that will help them.
This will help you grow your audience on social media by helping you be more focused right from the start. You also need to understand your followers' preferences, so you can create and share content that will entertain and engage them.
Consistent Action
Social media marketing is a long game. You may not see immediate results, so don't get discouraged. What gets results is regular and consistent action over time. You must log in each day and post content, answer comments, reply to messages, consume other's content, and engage with your audience.
It's helpful to decide how much time you're going to spend each day and what tasks you will perform during that time so you can be productive and efficient. As your audience grows, they will expect you to interact with them, so defining this time on your schedule each day will be helpful.
Engaging On Social Media
The key to your success on social media is engagement. That's what social media is designed for. This means you will need to share content that your followers not only want to see but also want to interact with. It should be content that gets them to comment, like, and share. It can be delivered in many different ways like text, infographics, video, podcast, or even a live stream. So you can mix it up and keep it fresh and engaging.
There are even ways you can increase your engagement, such as asking your audience questions, presenting them with challenges, and conducting surveys. As people begin to interact with you, it will give other users more chances to see you as the social media algorithms reward engaging content by showing your content to a broader audience.
So if you're ready to commit and really begin growing your audience, now is a great time to jump in. Just remember these essential keys to growth so your efforts will pay off.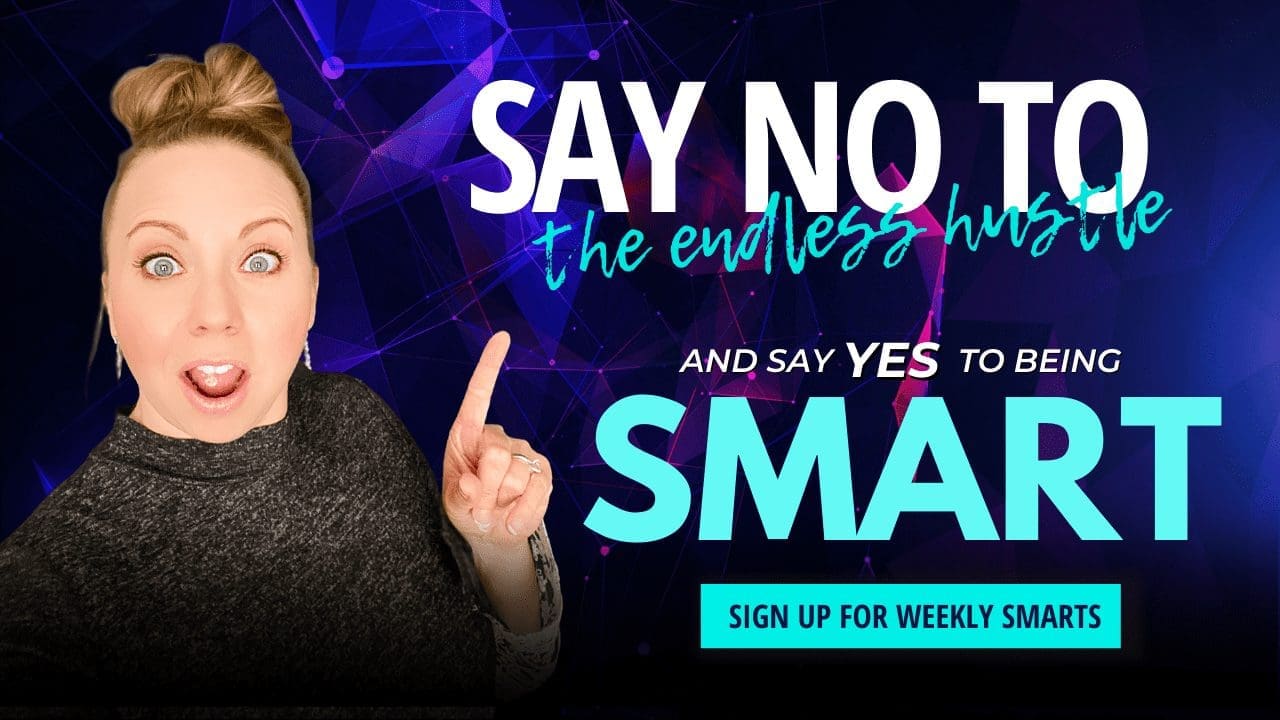 About Digital Marketing Expert Torie Mathis
Torie Mathis helps entrepreneurs, like you, use digital marketing to grow your business without wasting time, money, or your sanity.  She is a best-selling author, Army veteran, speaker + trainer, and your digital marketing coach. You don't need crazy tech skills, buckets of cash, or dedicated staff to market your business. In fact, you don't even need a lot of time. What you need is to be SMART.
Torie hosts SMART AF, a show for non-techy entrepreneurs looking to grow their business, with her husband Sean and is the creator of SMART AF Magazine. Learn from Torie at the Smart Arsenal and on her channel.
I help entrepreneurs (like you) use digital marketing to get more clients + to make more money. And I make it easy! 
You don't need crazy tech skills, buckets of cash, or dedicated staff to market your business. You don't even need a lot of time.
What you need is to be SMART.
DELIVERED TO YOUR INBOX
from your Digital Marketing Coach Torie Mathis!
Let's get SMART!