Tired of your marketing getting little results?
Get the 5 steps to get more subscribers, engagement, and SALES this week! (And make it EASY!)
7 Unique Ways to Attract New Customers
The hunt for new customers is an ongoing part of every business; it never ends. You always need to be out there generating new leads, even when you have plenty of customers to keep you busy right now.
As you know, it takes time to nurture relationships and build trust with new prospects, so you always need to have your pipeline filled with new potential customers that are somewhere in their buyer's journey. But how do you keep a steady stream of new people being introduced to your business without it taking ALL your time and effort? I know you're busy already, but this is essential to avoid the income rollercoaster.
Here are 7 unique strategies to attract new customers. 
1. Get Referrals
For most businesses, the best customers come from referrals. One happy client tells others about you, and you have an "in" – the new person already knows the value you offer. Many of us usually wait for referrals to occur naturally, but it's even more effective to ask for them proactively.
You can "set it and forget it" by making it a regular part of your business processes. For example, whenever you receive any positive feedback from a client, ask if there's anyone they know who could use your services too.
The results from referrals are outstanding, with more than 50% of companies with a referral process rating their sales as "highly effective."(Source: Influitive and Heinz Marketing)
As you can see, referred customers are extremely precious. They are already at your door, knowing they can trust your products and services. All you have to do now is invite them in, and the best part, they are more likely to stay.
2. Participate in Social Media Groups
You already know social media is fantastic to attract new customers, but are you active in social media groups? There are groups dedicated to every topic of interest on these platforms. These are places where people get together and discuss common interests. If you're active there, you'll raise your business visibility without having to sell a thing.
The best part of groups like Facebook groups is you can reach more people organically.
Adespresso.com explains why:
"In 2018, Facebook rolled out an algorithm known as "Facebook Zero," and simply put, this is the reason why you most likely see Group content dominating your newsfeeds.
Zuckerberg himself even said outright that people want to hear more from their family, friends, and groups, and that was precisely what they were going to give users, which is why posts from different groups show up so frequently and at the top of your feeds. People are often highly active in the Groups they join, and it's a key part of that community-building feeling they were going for.
Group content has significantly better organic reach than standard Pages, which have a reach of about 5.20% if they're high-performing. You can post the exact same content in both places, and you're practically guaranteed to see significantly higher reach and engagement on group posts. This is powerful on social media, where getting your content in front of people has now become half the battle in terms of driving meaningful results.
3. Speak at Events
Speaking at industry conferences and trade shows provides a great opportunity to get your personal brand and business into the spotlight while entertaining and educating event attendees.
When you share your expertise at these events, you'll automatically attract new customers. You can give a presentation on a topic related to your services, then encourage event participants to continue to follow you online. By teaching and entertaining them, you've already started the relationship by giving them value they can use right away.
4. Hold Your Own Webinar
You can hold your own educational events online through a webinar. The best thing about a webinar is that you don't have to physically attend; it can all be done from your computer screen.
Webinars are low-cost, and people from anywhere can join, which opens up your market to more people. While you share your expertise with your webinar participants, you will start building a relationship and trust with them, making them more likely to purchase from you.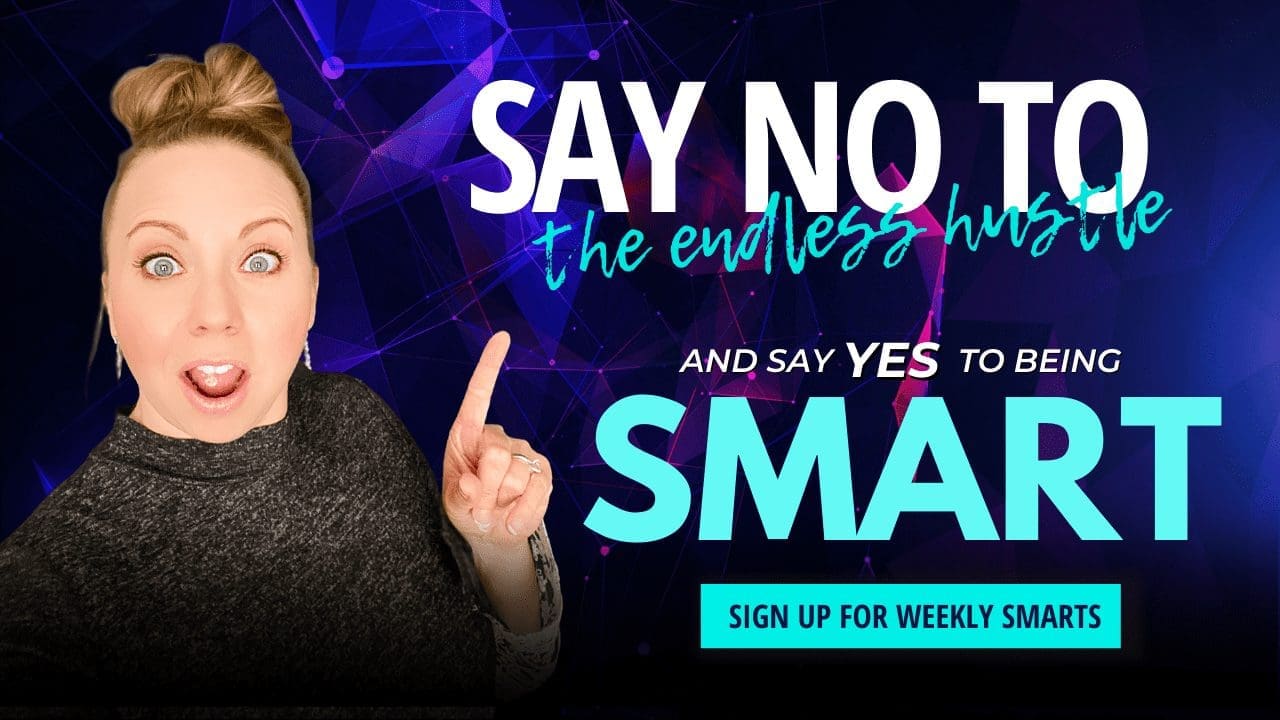 Not only do webinars work for any industry, including yours, but people actually enjoy attending them.
49% of B2B buyers engage with video content before they make a buying decision.

The B2B webinar engagement stats speak for themselves: 91% of B2B professionals rank webinars as their favorite content format, and more than 54% of them engage with webinars at least once a week.

91% of B2B pros list webinars as their favorite type of content.

54% of B2B pros engage with webinars on a weekly or daily basis.

73% of marketers consider webinars to be a great source of quality leads.

High conversion rates: Conversion rates for webinars are often way higher than for other content types, converting between 5% and 20% of viewers into buyers.

Webinars convert between 5% and 20% of viewers into buyers.
The above numbers paint a clear picture: webinars are a powerful tool for businesses. They are popular with audiences, they generate quality leads, they have a high conversion rate, and they can deliver a significant return on investment.
5. Use Press Releases
Whenever there is news related to your business or your industry, you can put out a press release. There are directories where you can easily publish press releases online, and media outlets will pick them up from there. You can also use your press releases as content on your website's "in the media" or social media.
6. Guest Blog Posts
Guest posts help you reach a new audience with your expertise.
According to OptinMonster.com:
57% of marketers say they've gained customers specifically through blogging.
53% of marketers say blogging is their top content marketingpriority.
B2B marketers who have blogs get 67% more leads than those who don't.
You can reach out to blogs in your market with a pitch for a post and see if they'll publish it. They get your free piece of high-quality content, and you get exposure to their audience. You'll want to approach guest blogging strategically, writing and posting regularly to high-traffic blogs to get the most out of it.
7. Create Free Information Products
You can add even more value to potential customers by offering free information products.
Research says that when you give your subscribers a good idea of the kind of content they're signing up for, the opt-in rate can rise by almost 85%.
This means don't just say "sign up for my newsletter" but give them some value in exchange for their email address. It doesn't have to be complicated or fancy; in fact, info products are easy and inexpensive to create. These can be published on your website and your social media for potential customers to download. You then can then continue to market to them through email, continuing the relationship and beginning to create more of the know, like, and trust factor.
Finding new clients is something every business works on, but it doesn't have to be complicated or time-consuming. In fact, with these 7 ideas, you can automate much of your lead generation and new customer acquisition, so you have more time to focus on serving your customers.
About Digital Marketing Expert Torie Mathis
Torie Mathis helps entrepreneurs, like you, use digital marketing to grow your business without wasting time, money, or your sanity.  She is a best-selling author, Army veteran, speaker + trainer, and your digital marketing coach. You don't need crazy tech skills, buckets of cash, or dedicated staff to market your business. In fact, you don't even need a lot of time. What you need is to be SMART.
Torie hosts SMART AF, a show for non-techy entrepreneurs looking to grow their business, with her husband Sean and is the creator of SMART AF Magazine. Learn from Torie at the Smart Arsenal and on her channel.
I help entrepreneurs (like you) use digital marketing to get more clients + to make more money. And I make it easy! 
You don't need crazy tech skills, buckets of cash, or dedicated staff to market your business. You don't even need a lot of time.
What you need is to be SMART.
DELIVERED TO YOUR INBOX
from your Digital Marketing Coach Torie Mathis!
Let's get SMART!