Tired of your marketing getting little results?
Get the 5 steps to get more subscribers, engagement, and SALES this week! (And make it EASY!)
How To Build Your Personal Brand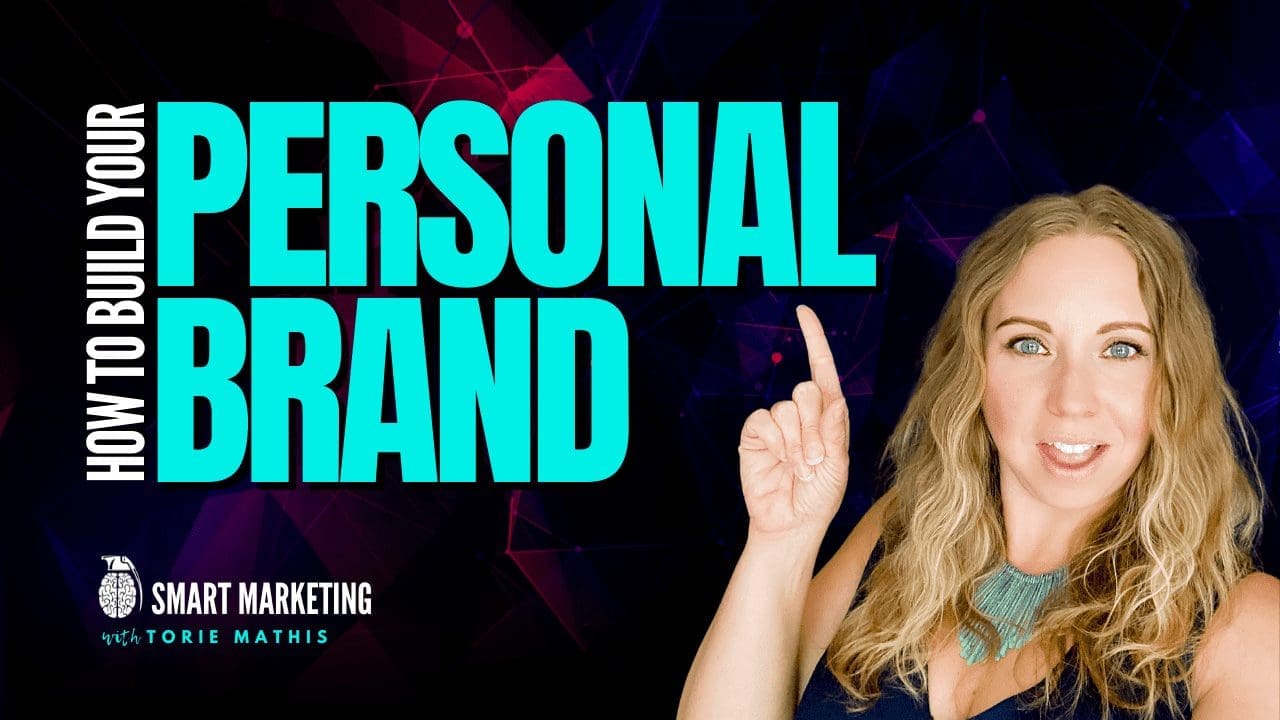 We follow brands for several different reasons. Maybe it's because we share their core values or we like their products. Maybe we find their online content helpful or entertaining. One main reason we feel a connection is that we resonate with the story behind their brand.
An essential part of your personal brand is your story. If you look at the businesses you love, you'll discover each one has a powerful story behind it that resonates with you and with your values.
Storytelling: It Works
Stories are powerful for your brand because:
They put a face on your business beyond a logo
People naturally are entertained and engaged by stories
A good story offers another way to communicate your values
Stories build trust because they tell the "why"
People can relate to stories, especially when they can see themselves in them
The Power of Your Founding Story
An important story that you must tell is how your brand began.
Most of these founder stories have a similar story plot arc:
You experienced a seemingly insurmountable challenge (which is a similar problem or one of the problems that your audience faces)
You trudged through all sorts of frustrations, just as your audience is doing now
You discovered a simple idea and decided to give it a try
The idea worked, and you got results, and now you're here to teach others how to do it
Of course, this isn't the only plan for a founding story. But the above example is powerful because it says: "I overcame this problem, and I can help you to overcome it too."
More Ideas for Your Personal Brand Story
At a minimum, you should create a story that tells about the founding of your business, but there are several other ways that you can use storytelling in your marketing.
Here are some ideas to get you started:
When you talk to people about your life and especially your business, what do they find most interesting about the journey? This is the story that needs to be told.
Talk about how you came up with an idea for a product. Pick your very best product or the one you most want to see more sales of in the near future.
Think of specific challenges you overcame along the way or the major milestones you met. You can turn each into a unique piece of content that you can share.
Talk about a customer or client that you've helped. Even better, have them tell the story for you. You can use this story as a piece of social proof, as well.
Your unique stories are everywhere, waiting to be told. It's just a matter of finding them. You just have to find them.
Share Your Brand Stories
So now that you have some stories, where do you share them? You can use your stories in your blog posts, your YouTube videos, the "About" section of your website, on your social media channels, and everywhere else you publish your content.
You don't have to be a master storyteller to be successful at this, either. You just need to get out there and start talking about your business, your challenges, and why you do what you do, and success will be close behind.
About Digital Marketing Expert Torie Mathis
Torie Mathis helps entrepreneurs, like you, use digital marketing to grow your business without wasting time, money, or your sanity.  She is a best-selling author, Army veteran, speaker + trainer, and your digital marketing coach. You don't need crazy tech skills, buckets of cash, or dedicated staff to market your business. In fact, you don't even need a lot of time. What you need is to be SMART.
Torie hosts SMART AF, a show for non-techy entrepreneurs looking to grow their business, with her husband Sean and is the creator of SMART AF Magazine. Learn from Torie at the Smart Arsenal and on her channel.
I help entrepreneurs (like you) use digital marketing to get more clients + to make more money. And I make it easy! 
You don't need crazy tech skills, buckets of cash, or dedicated staff to market your business. You don't even need a lot of time.
What you need is to be SMART.
DELIVERED TO YOUR INBOX
from your Digital Marketing Coach Torie Mathis!
Let's get SMART!