Tired of your marketing getting little results?
Get the 5 steps to get more subscribers, engagement, and SALES this week! (And make it EASY!)
How to Make Your Content Marketing Unique
The Internet is filled with content in every niche you can imagine. Even small, local businesses are content creators: blogging, making YouTube videos, and driving tons of traffic to their websites.
So how can you possibly break through all the noise? How can you stand out?
And I have 10 ways to make your content stand out from all the rest.
1 Find Your Voice
With your audience in mind, create a specific way of writing, speaking, and creating content that is unique to you. Think of your style, your tone, the words you use, and even your unique branding.
Gary Vaynerchuk
If you're familiar with Gary Vee, you know he is all about being authentically him. He had a unique style and tone from the very beginning when he worked at his dad's liquor store that has carried him to today running his agency Vayner Media, being one of the most sought-after speakers and a go-to expert on content and social media marketing.
Some may call him a little rough around the edges, as he is not afraid to speak from the heart, which includes excitement and the f-word. He is often asked why he feels the need to curse and has answered that it is how he speaks; it allows him to communicate how much he cares and that he doesn't see it as a problem. Gary found his unique voice, and he isn't going to water it down or bend it to anyone's whim.
See more of what Gary does online:
@garyvee
https://www.garyvaynerchuk.com/
TAKE ACTION: Now, I'm not telling you to start cursing everyone out to stand out, but you do need to find and your voice, your style, and your tone – all that makes you uniquely you.
2 Get Personal
Share details about your life so you can relate to your audience on a personal level. Don't go overboard talking about only yourself, but pepper in some details about you that will connect you with your audience.
Mel Robbins
Mel Robbins, the best-selling author of the Five-Second Rule, is a great example of sharing the personal details of her journey. A little about her kids, a little about her marriage, her dog, and her exercise routine is sprinkled in with her motivational content.
Whereas other content creators either leave out everything – leaving you not connected in any way or telling EVERYTHING, leaving you feeling voyeuristic, Mel balances this very well.
And she is not just dishing about the good stuff, but lets you have a peek at challenges and struggles, like canceled book deals, burnout, and even some health struggles, leaving her audience connected and riding the wave right there with her.
See more of what Mel does online:
@melrobbins
https://melrobbins.com
TAKE ACTION: How can you sprinkle in some personal details about yourself that align with your brand?
3 Be A Storyteller
Learn how to tell stories and make them a central part of all your content. Each one of your stories is unique and will help to make your content more engaging and effective. Your stories will leave your audience wanting to hear more.
Ten Hundred
Ten Hundred is an artist and muralist that has really found his voice through his video storytelling. Many artists online show their artistic process, but few do it in the style and with the storytelling magic of Ten Hundred.
His process, challenges, personality, and quirky artistic style is guided through emotion, music, ups, downs, twists, and turns, leading you further into his artist journey wanting you to support him every step of the way…so much so that his first Kickstarter, a custom illustrated deck of cards, Vivid Kingdoms, crushed records for the largest playing card campaign bring in over $2.1 Million in sales. Yes, millions.
And he did this ALL through content marketing – documenting, involving his audience, and fantastic storytelling.
See more of what TenHundred does online:
@tenhun
https://www.tenhundredart.com/
TAKE ACTION: How can you make your content more engaging and get your audience more involved through storytelling. What can you document? How can you share a journey from beginning to end, getting your audience to ride the wave of emotion and be left more connected to you?
4 Get specific
How can you narrow it down to a particular segment of your market that others aren't speaking to? When you do this, you can focus on diving deep into smaller, more focused topics others haven't covered.
Sean Cannell – Think Media
Sean has his Think Media team are all about helping the creative entrepreneur grow their influence on YouTube. And if you go to any of their platforms, YouTube, iTunes, Facebook, Instagram…that is exactly what you'll find – everything related to that one thing.
Sean has honed in his message, but it wasn't always like that. Sean has shared his journey, and it was far from specific. Videos on tech, cooking, travel, movie reviews, and even an admission that he is not going to be entertaining or funny are all part of his beginning. And his beginnings say little growth. Once he tightened his focus and created specific content, the views, the attention, and the influence came.
See more of what Sean does online:
@ThinkMedia
https://www.seancannell.com/
TAKE ACTION: Are you being too broad in your content marketing? How can you tighten things up like Sean and be known as "the guy" for something specific in your industry?
5 Be the Know-it-All
Can you be the first to one to report on news stories and cover up-and-coming topics? If you subscribe to email newsletters, blogs, podcasts, and other sources of up-to-date information in your niche, you can become the standout go-to person in your industry.
Following a variety of content creators will also give you more ideas on setting your content apart.
Brock Johnson
If you want to know the latest and greatest information on Instagram, go no further than Brock Johnson. His highly popular reels have helped catapult him into extreme popularity on the IG, and joined by his business partner, his mom Chalene, they have their finger on the IG pulse.
See more of what Brock does online:
@brock11johnson
https://instaclubhub.com
TAKE ACTION: Are you the go-to in your market, your niche, or your city? Being first can help you stand out.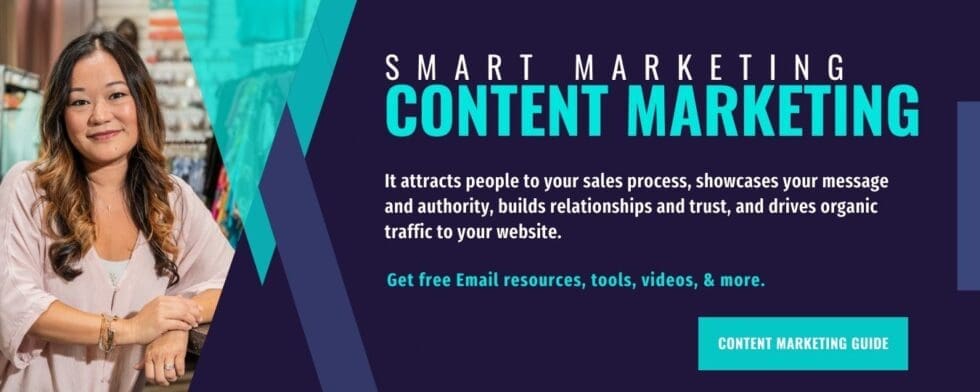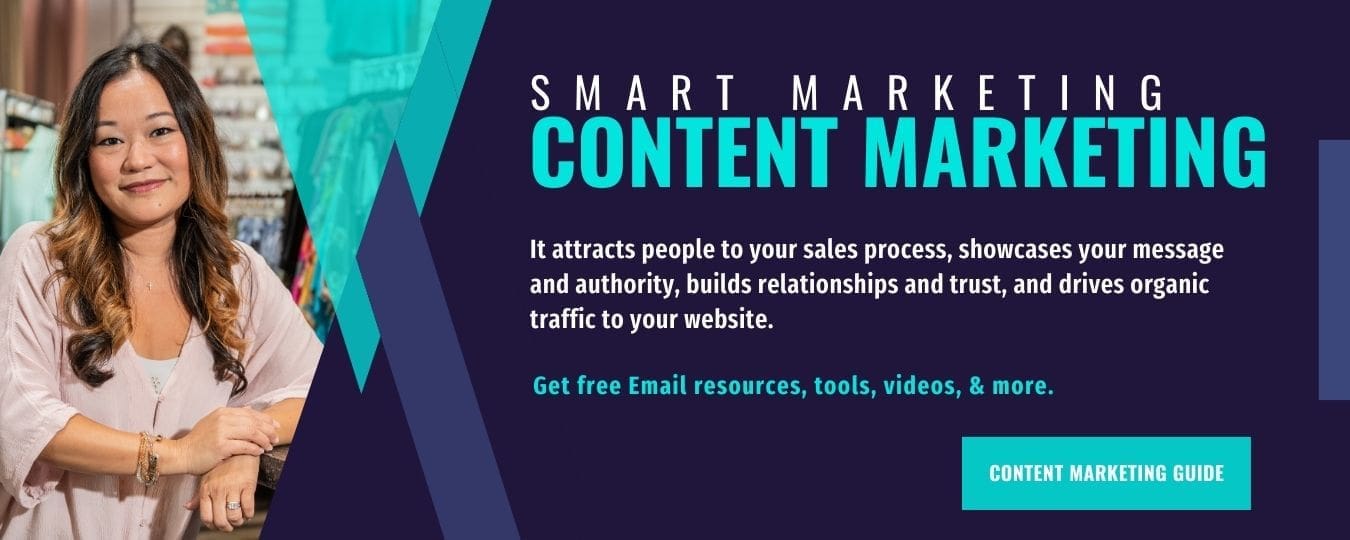 6 Brainstorm
Set aside some time purely for idea generation. Use various brainstorming techniques and even get others involved to get every idea down. You can go through your list and evaluate each idea later.
Zach King
Zach is a magician and YouTuber, made popular by his short videos from Vine and now on every video channel. I watched a recent interview about his content process and growth, and he spoke of his 20 person team all meeting for brainstorming sessions and then voting on what topic to take to fruition. It isn't him, as a content dictator, who decided on one idea, but a brainstorming bonanza of his team that comes up with the ideas.
See more of what Zach does online:@ZachKing
https://zachking.store/
TAKE ACTION: How can you maximize your brainstorming to get more ideas out for you to choose from? I can tell you know when I am getting ideas ready for our show, Smart AF; the ideas flow much better when I can get Sean involved, and we really push getting as many ideas out as we can.
7 Be Controversial
Usually, everyone in a niche is talking about the same things and taking the same angle. How can you take something that is common in your industry and create content from another position? How can you be controversial to grab the attention of your audience?
JP Sears
You may have seen one of his videos on your feed; you know the one with the hilarious muscley guy with the long reddish hair poking fun at pop culture, politics, and society gone wrong? Yes, there are other freedom-loving comedians, but JP takes a different stance with his style, point of view, and his humor definitely stands out – racking him up over 500 million views.
See more of what JP does online:
@AwakenWithJP
https://awakenwithjp.com/
TAKE ACTION: How can you take a stand in your industry? Where can you say something a little contrary or even controversial? In a world of vanilla, adding another angle to the same content can help you grab more attention.
8 FIND Unlikely Inspiration
You want to follow content in other niches outside of your own. Always be on the lookout for ideas when you read the news, watch TV, or talk to friends.. Sometimes you'll get an idea on another topic that you can use in your content, and since you found it outside of your niche, you'll be less likely to be a carbon copy of someone else in your niche, and instead, you'll stand out for your unique ideas.
Virginia Kerr
Virginia Kerr, a video strategist and storyteller, found this out the hard way. During the lockdowns, she began to make TikToks on marketing strategies but was a little too inspired by others in the same niche. So much so that she copied another creator a little too closely, and the other TikToker called her out. Publically.
Embarrassed but not deterred, Virginia removed the copycat material and vowed to never make that mistake again, and found inspiration elsewhere. Since doing so, she began to find her voice and a new style of storytelling that is unique to her. She developed standout characters like the waitress from "People Pleasers Express" to teach others the right way to convert customers with video.
See more of what Virginia does online:
@ThisIsVirginiaKerr
thisisvirginiakerr.com
TAKE ACTION: Where can you find new and creative ideas for your content? How can you be inspired by your history, your family, movies, novels, or other places removed from your niche?
9 Branch Out
Find out what the younger generation is using these days and see if you can be the first in your industry to be active there. Stake your claim early on newly released platforms, and your content marketing there will be unique.
Gary Vaynerchuk
I know I already talked about Gary Vee, but you can't talk about content without talking about him.
Gary Vaynerchuk always jumps on the newest platforms, Snap Chat; he was there, TikTok, he was there too. And while Gary now has a team, he recommends putting 2%–3% of your time to learning new platforms. Eventually, if that new place becomes the next hot thing, you're going to want to be there anyway. And you being an early adopter can help you stand out.
See more of what Gary does online:
@garyvee
https://www.garyvaynerchuk.com/
TAKE ACTION: Have you branched out past Facebook? Maybe dipped your toes into Instagram or YouTube? Or maybe even TikTok? Especially if you want to reach a younger audience, how can you try out a new channel? Now, this doesn't mean ditch all your efforts that are working, drop everything for something new, but take Gary's lead and give 2-3% of your time to see what else is out there that others in your industry might not be taking advantage of.
10 Try something new
Make it a point to consistently try something new. Your content should always include something you've never done before. You may hit on a novel and unique way of doing things no one else is doing.
Dan Thomas
If you are on Instagram, you'll likely find tons of experts all doing similar reels and teaching similar techniques, but Dan Thomas does things a little different. Images of him with a chainsaw, bright ketchup and mustard branding, and hilarious scenarios teaching you how to succeed not just on IG but in business make him unique.
See more of what Dan does online:
@imdanthomas
https://socialboom.me
TAKE ACTION: Stay open-minded and always be on the lookout for ways to make yourself unique. Try to gain an understanding of what makes you stand out from others so you can play into this in your content marketing.
How Can YOU Make Your Content Unique?
If you're looking to stand out, content marketing offers bazillions of ways to be unique. How can you take one of two of these to stand out in your niche?
Which ones will you try:
Find Your Voice
Get personal
Be A Storyteller
Get specific
Be the Know-it-All
Brainstorm
Be Controversial
Unlikely Inspiration
Branch Out
Try something new
Want to learn more about how to use content marketing to grow your business and stand out? Sign up for my weekly email and get marketing tips, software suggestions, and lots of cool freebies to help you run your business smarter.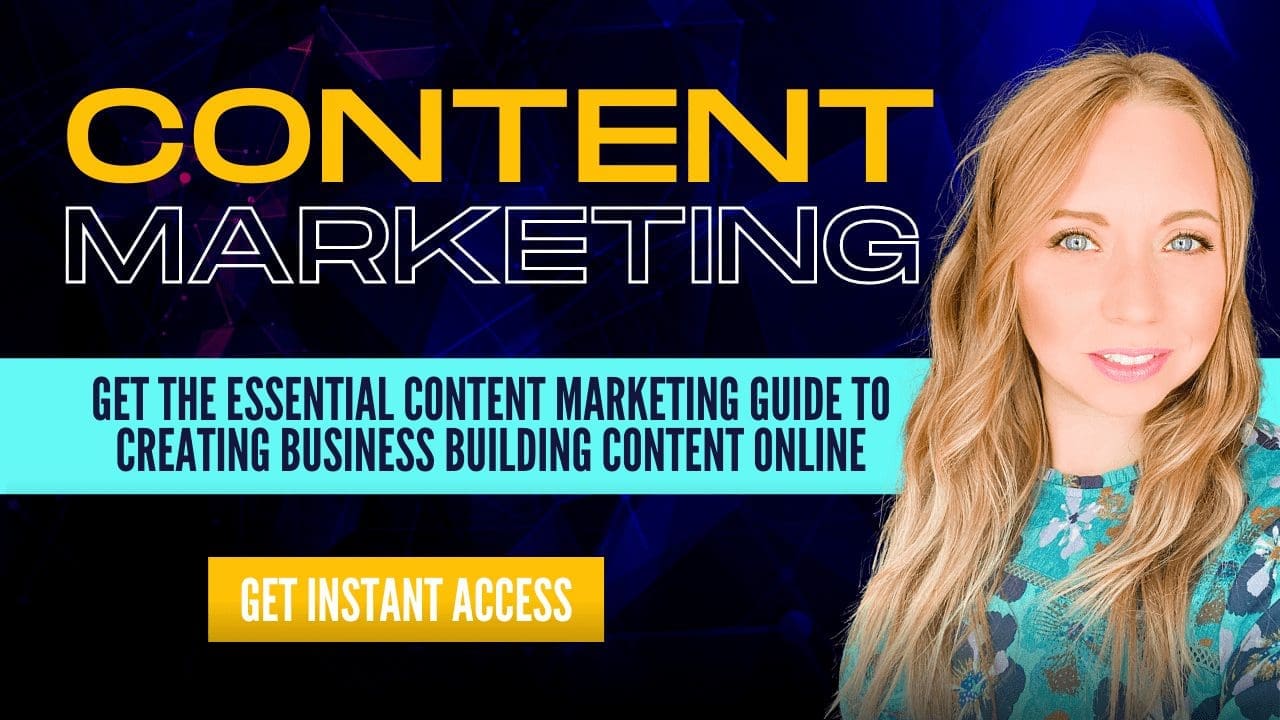 About Digital Marketing Expert Torie Mathis
Torie Mathis helps entrepreneurs, like you, use digital marketing to grow your business without wasting time, money, or your sanity.  She is a best-selling author, Army veteran, speaker + trainer, and your digital marketing coach. You don't need crazy tech skills, buckets of cash, or dedicated staff to market your business. In fact, you don't even need a lot of time. What you need is to be SMART.
Torie hosts SMART AF, a show for non-techy entrepreneurs looking to grow their business, with her husband Sean and is the creator of SMART AF Magazine. Learn from Torie at the Smart Arsenal and on her channel.
What do you think? Let's talk! Leave a comment.
Is Your Marketing Taking You Away From The Things You Love?
What if you could get amazing results from your marketing without spending more time, more money, AND it was easy and predictable? Sean and I have suffered through it too, and we found the answer...
I help entrepreneurs (like you) use digital marketing to get more clients + to make more money. And I make it easy! 
You don't need crazy tech skills, buckets of cash, or dedicated staff to market your business. You don't even need a lot of time.
What you need is to be SMART.
DELIVERED TO YOUR INBOX
from your Digital Marketing Coach Torie Mathis!
Let's get SMART!