Tired of your marketing getting little results?
Get the 5 steps to get more subscribers, engagement, and SALES this week! (And make it EASY!)
Email Marketing For Beginners – Grow Your Business with Your EMAIL LIST
No matter what type of business you have or how small it is, even if it's just you, an email marketing is an important tool to can help you grow your customer base and build deeper relationships with them.
Through the content you share with them through email, they'll become buyers, repeat buyers, and even brand advocates.
But how do you get started with email marketing
And I am here to show you exactly how to get started with email marketing.
1 Get People On Your List
Your first step is to get people to sign up for your email list.
You can advertise your list in your printed marketing materials, but the best way is to do it online; on your website, on your social media, and even in your email signature.
But you don't want to just say, "Hey, sign up for my newsletter."
You'll want to offer them a freebie (also known as a lead magnet) that people will download in exchange for their name and email address.
They download the freebie (it could be a checklist, a guide, or even a coupon) and enjoy the value it offers. Then they start receiving email broadcasts from you.
When asking people to subscribe, the key is to ask for as little information as you can.
Name and email address are plenty. If you make it too difficult or ask too much, people won't sign up.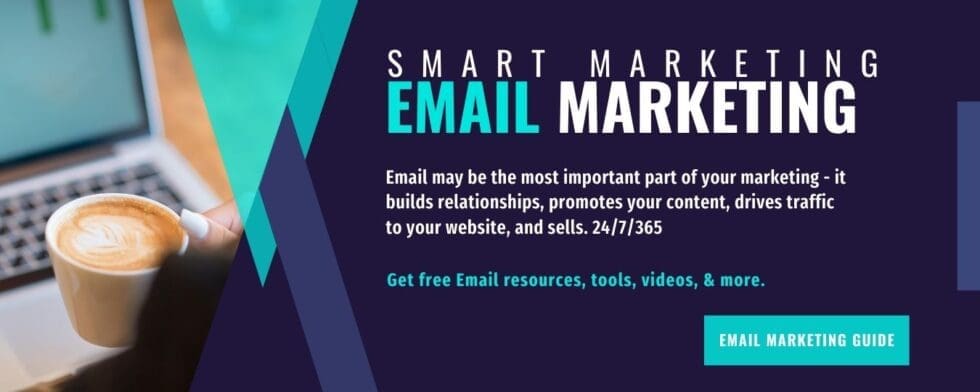 https://toriemathis.com/smart-email-marketing/
Another key to getting more people to sign up is to offer them a valuable freebie. It could be an eBook, a free guide, a video, or any type of content that helps people solve a problem.
Next, you must use an email marketing software to collect email addresses and to email out from. This is the law.
According to the CAN-SPAM Act, you must only email those that you have permission from, allow them to unsubscribe, and have your name and address included in each email (among a few other requirements.)
To avoid punishment, waste time and money by going right in the SPAM folder, and being sketchy, you need to utilize email software from the beginning. We suggest Kartra, and you can try it for 30 days for $1.
2 Email Valuable Content
Don't jump on promoting to new email subscribers right away. You've just started a relationship with them by offering helpful free content, so keep the content coming, at least at first.
Give your subscribers helpful tips and information that they can receive only through your list.
For example,
A coach can offer strategies and motivation for success
A personal trainer can offer tips on recovery and eating healthy
A graphic designer can offer tips on design and branding
Share your knowledge with your subscribers, and you will start to build a relationship with them.
Offering free content through your email broadcasts will also help you gather feedback from your market.
You'll see which topic areas they like and how they react. For example, you could include a link in one of your emails to a free resource on your website.
Your email software program will give you data on how many people open the email and how many of them click the link to the resource.
So you'll know if your list liked it or not. You can use this information to know what is working and what needs to be tweaked.
3 Start to Make Offers to Your Subscribers
You want to gradually start making offers promoting products and services, such as special deals for your services.
The key here is to create a balanced mix between informational content and offers. Just like with your content, exclusivity is always enticing. Emphasize that these special deals are only available to your email subscribers.
You'll make money directly from the offers you make to your list. And you'll likely find that some subscribers take advantage of offers while others don't. Some will just enjoy the free content. And that's fine.
The ones that buy are your hot customers, and you can lead them to make bigger and bigger purchases.
But it all starts with asking people to subscribe. If you want to know how to get started to Grow an Email List Fast.
Want to learn more about how to grow your email list faster? Sign up for my weekly email and get marketing tips, software suggestions, and lots of cool freebies to help you run your business smarter.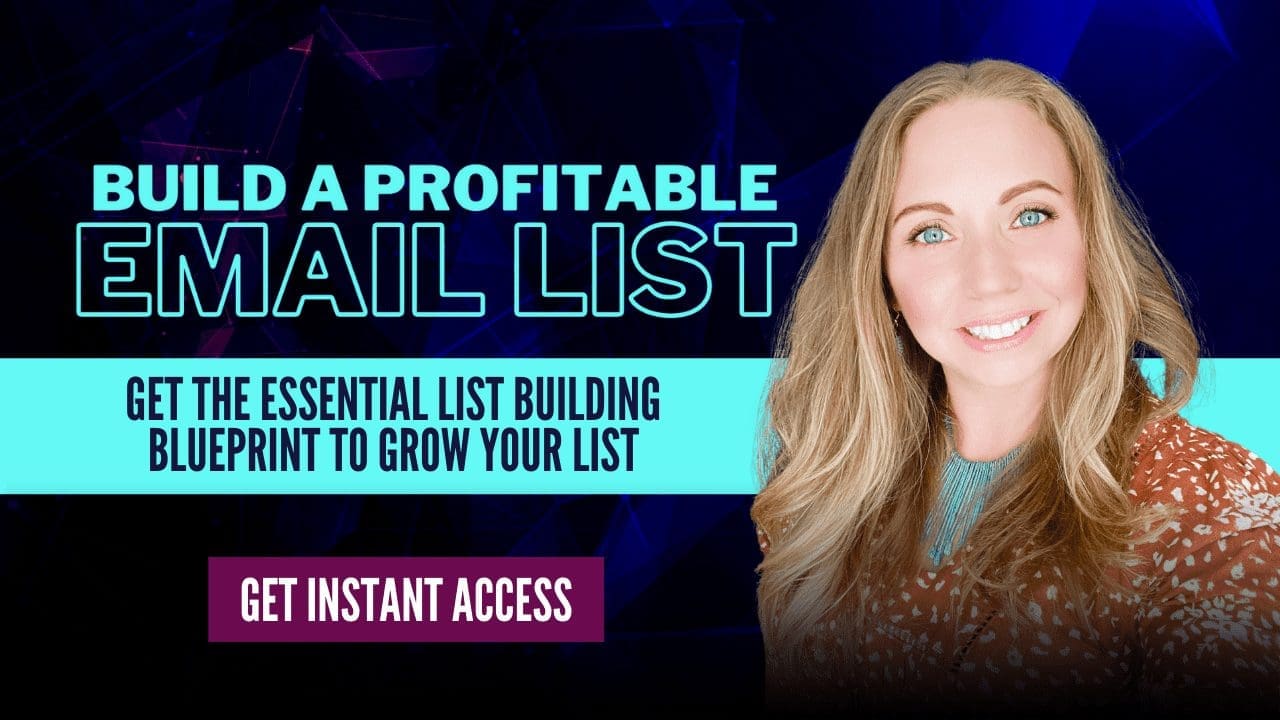 About Digital Marketing Expert Torie Mathis
Torie Mathis helps entrepreneurs, like you, use digital marketing to grow your business without wasting time, money, or your sanity.  She is a best-selling author, Army veteran, speaker + trainer, and your digital marketing coach. You don't need crazy tech skills, buckets of cash, or dedicated staff to market your business. In fact, you don't even need a lot of time. What you need is to be SMART.
Torie hosts SMART AF, a show for non-techy entrepreneurs looking to grow their business, with her husband Sean and is the creator of SMART AF Magazine. Learn from Torie at the Smart Arsenal and on her channel.
What do you think? Let's talk! Leave a comment.
Is Your Marketing Taking You Away From The Things You Love?
What if you could get amazing results from your marketing without spending more time, more money, AND it was easy and predictable? Sean and I have suffered through it too, and we found the answer...
I help entrepreneurs (like you) use digital marketing to get more clients + to make more money. And I make it easy! 
You don't need crazy tech skills, buckets of cash, or dedicated staff to market your business. You don't even need a lot of time.
What you need is to be SMART.
DELIVERED TO YOUR INBOX
from your Digital Marketing Coach Torie Mathis!
Let's get SMART!