Smart Digital Marketing Tools
Lead Magnet Template Bundle
This lead magnet template bundle is perfect for coaches, creatives, small business, and entrepreneurs looking to create and promote a lead magnet.
Create a beautiful and professional lead magnet in minutes using the 60 + mix-and-match CANVA lead magnet template bundle. It also includes 20 cover templates, a 50 page e-book template, and 50 social media templates to help you create a visually striking, cohesive-looking lead magnet.
What's included in the Lead Magnet Template Bundle?
60+ Lead Magnet Templates
Easy to edit to your match brand
50 E-book Page Templates
Create a cohesive, professional look
20 Cover Templates
Easy to edit to your fit brand
50 Social Media Promotion Templates
Successfully promote your lead magnet
Canva Basics Training Guide
How to easily edit your templates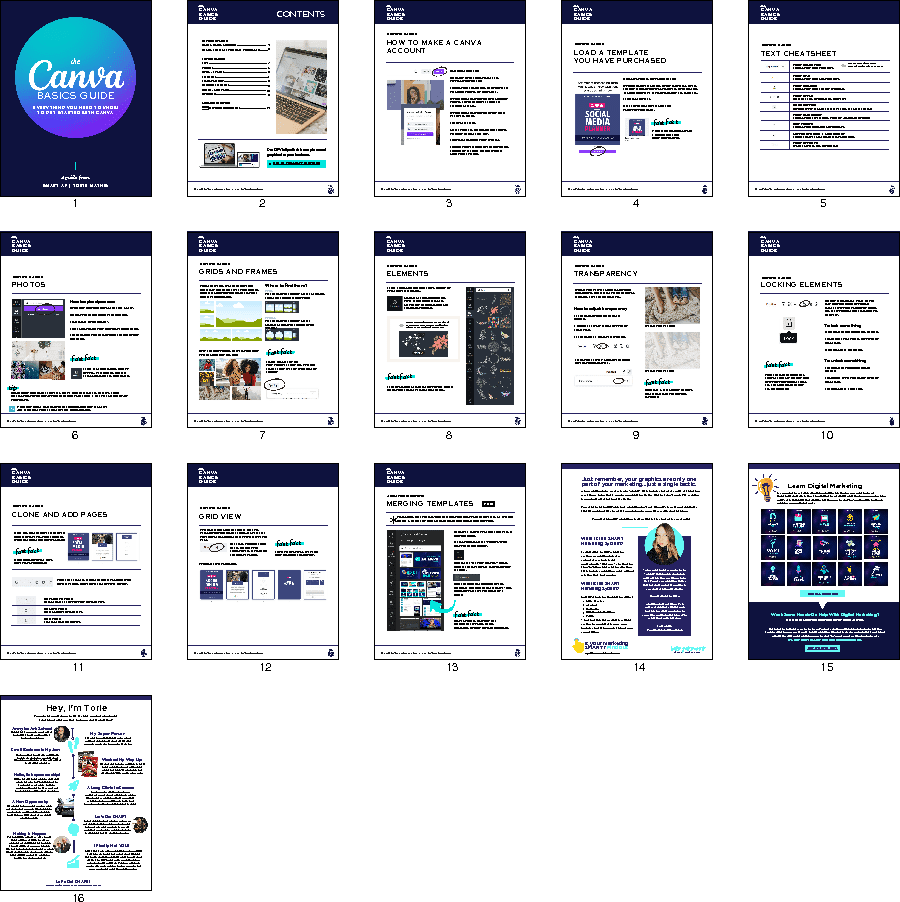 This professionally designed template bundle includes:
60+ mix-and-match pages of lead magnet template pages, including workbook pages, checklists, calendars, challenge templates, resource pages, testimonials, call-to-action pages, and more
50 E-Book mix-and-match pages, including table of contents, section pages, various layouts, offer pages, about the author, and more.
20 Cover options for your lead magnet or E-Book
50 Social media promotional posts to promote your lead magnet to your audience.
PLUS the Canva Basics Training Guide with instructions on how to use Canva to edit your templates.
AND all the templates will work together so you have a cohesive and professional design and style with no design experience necessary.
Great for any entrepreneur wanting to plan and execute a successful lead generation campaign. Works for ANY industry!
What can you do with the templates?
The templates are downloaded into your Canva account and can be edited on any device.
Then you can:
Change the colors and fonts to match your branding in seconds
Add your logo, tagline and headshot as desired
Change the wording to match your voice
Drag and drop in your own images
Use the templates as many times as you want – mix-and-match to create the perfect lead magnet for your audience.
Your purchase includes a free training guide in case you're new at Canva or need a refresher. If you can edit an email, you can use Canva, promise!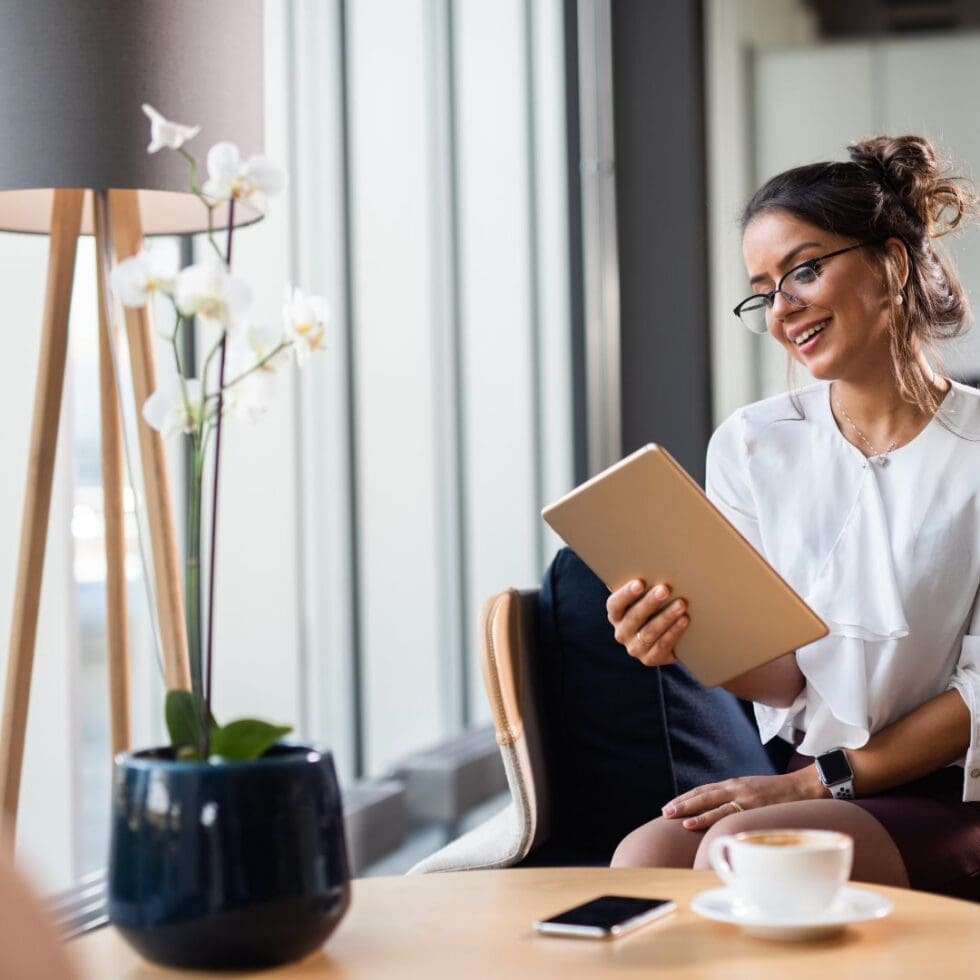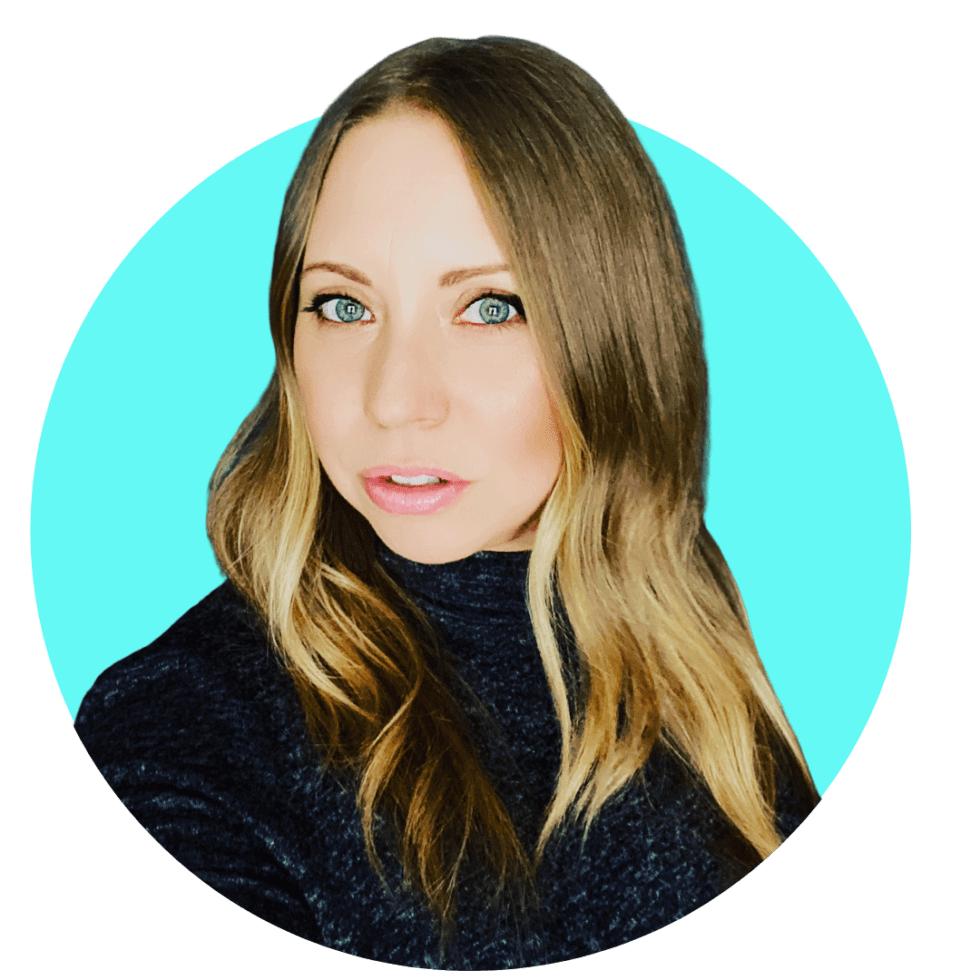 "I've created thousands of designs and templates for small business owners at my marketing agency and even for my entrepreneur husband, for his businesses. He's not a designer and this gives him the freedom to create marketing materials easily. We know the struggles of having to rely on a designer to create things for you. Give yourself the freedom to create it all yourself. I'm sharing all of my secrets, shortcuts, and resources."
Torie Mathis, Your Digital Marketing Coach
  Shortcut Your Lead Magnet Design and Promotion 
You could spend dozens of hours trying to design this all yourself, thousands of dollars using a design agency, or hundreds of dollars and headache using a freelancer OR you can grab these easy-to-edit templates and have a visually striking, cohesive looking and aesthetically pleasing design for less time and money. In fact, you could have it done today for only $27. Booya!
What Makes These Templates Special?
Strategically Designed
These aren't your average templates…they are designed not just to attract your audience but to build trust and convert into sales.
Global Updates
Updating colors and fonts across all the templates takes only one click. Easily change every page to match your brand and style.
Cohesive Design
The problem with most templates is they're randomly created – which makes it difficult to stay consistent. Our templates are intentionally created as a set to work together.
Mix-and-Match
Each template gives you options to mix-and-match to create the perfect vehicle to attract your customers, grow your business, and make more sales.
Easy to get started – Instant Access!
HOW IT WORKS
1. Purchase the template bundle
2. You'll get emailed a link to your editable Canva templates
3. Create a FREE Canva account (or log in to your existing account)
4. Customize templates or mix-and-match the ones you want 
5. Download as an image or PDF for easy digital sharing and printing
You will get a Canva Basics Training Guide that will show you how to edit the designs in your free Canva account. Easy peasy!
NOTE
These products are for you to use for your business only and are not for resale of any kind.
Due to the digital nature of our products, please note we are unable to accept returns or offer refunds so please make sure the file is what you want before purchasing, and feel free to contact us with any questions you might have. Enjoy and get creative!
If you have any questions before purchase contact me here
The Lead Magnet Design Template Bundle Pairs Well with These 
Freebie Funnel Template
This is the perfect funnel to start collecting fresh leads from your Website, Facebook Ads, YouTube videos or wherever else you place a link to this high-converting Landing Page. Includes opt-in page, thanks you page, and email sequence. Editing is easy!
Lead Magnet Course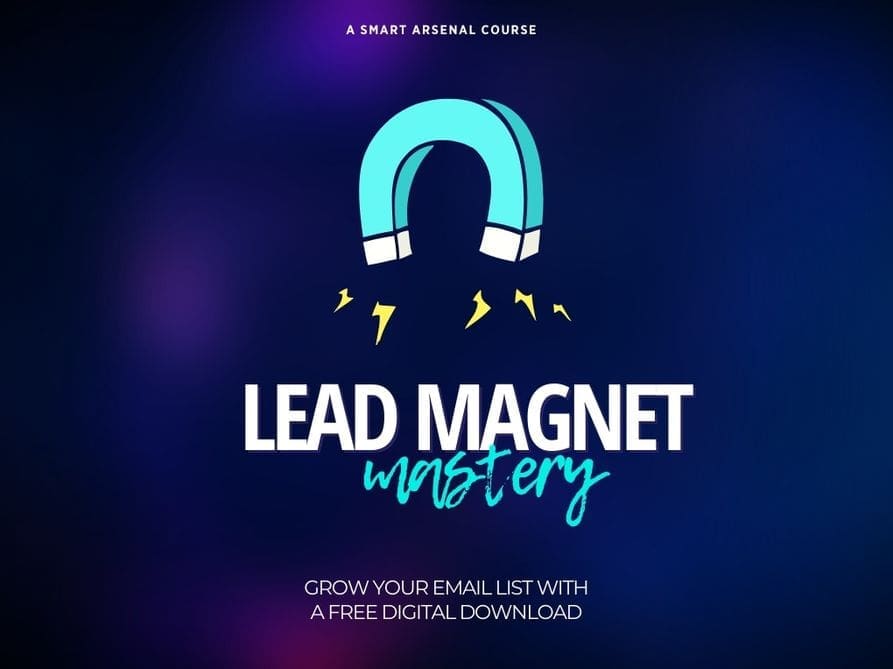 Email marketing is one of the easiest, hands-off ways to attract new clients and customers on autopilot. But there are a lot of moving parts that confuse people. But how do you get people to sign up for your list? That's where Lead Magnet Mastery comes in. Learn at your own pace.
Email Follow Up Planner
If you're ready to create an email follow-up sequence that turns browsers into buyers then this is the guide and planner for your business.
The Email Follow-up Guide and Planner is a digital and printable product to help you turn new subscribers to buyers in just 7 days.
Hi, I'm Torie! I help entrepreneurs (like you) use digital marketing to get more clients + to make more money. And I make it easy!
I'm here to prove that you don't need crazy tech skills, buckets of cash, or dedicated staff to market your business. You don't even need a lot of time.
What you need is to be SMART.
Not book-smarts; we are talking about working smarter with systems, tools, shortcuts, and secrets the big guys use to get results.
I've run a successful marketing agency since 2007, helped thousands of entrepreneurs, and started several successful brick-and-mortar businesses with my husband...and we are spilling all of our secrets, templates and tools with you.

"If you are looking to remove the stress and frustration in growing your business with the social media madness… you would be well served to reach out to Torie, she gets this playing field and wins."
"Torie Mathis is a master at creating new and different ways to tap into the Digital Marketing space. She is not only a creative thinker, but an innovator as well, and she does it from a position of experience in the trenches… in other words, she's paid her dues, learned her lessons, tips and tricks, and is consistently evolving her craft to help you get better results! Please allow me to highly recommend Torie Mathis as your "Go To" Digital Marketing Expert in this overcrowded digital world!"
"Torie is the most fun person to work with about digital marketing. She makes it look easy even if it is not… and she makes you come out and shine!"
Is Your Marketing Taking You Away From The Things You Love?
What if you could get amazing results from your marketing without spending more time, more money, AND it was easy and predictable? Sean and I have suffered through it too, and we found the answer...
I 
help entrepreneurs (like you) use digital marketing to get more clients + make more money. And I make it easy!
You don't need crazy tech skills, buckets of cash, or dedicated staff to market your business. You don't even need a lot of time.
What you need is to be SMART.
DELIVERED TO YOUR INBOX
from your Digital Marketing Coach Torie Mathis!
Let's get SMART!

*Posts may contain affiliate links. If you use these links to purchase, I may earn a commission at no additional cost to you.