Tired of your marketing getting little results?
Get the 5 steps to get more subscribers, engagement, and SALES this week! (And make it EASY!)
The Success Formula: 4 Habits to Success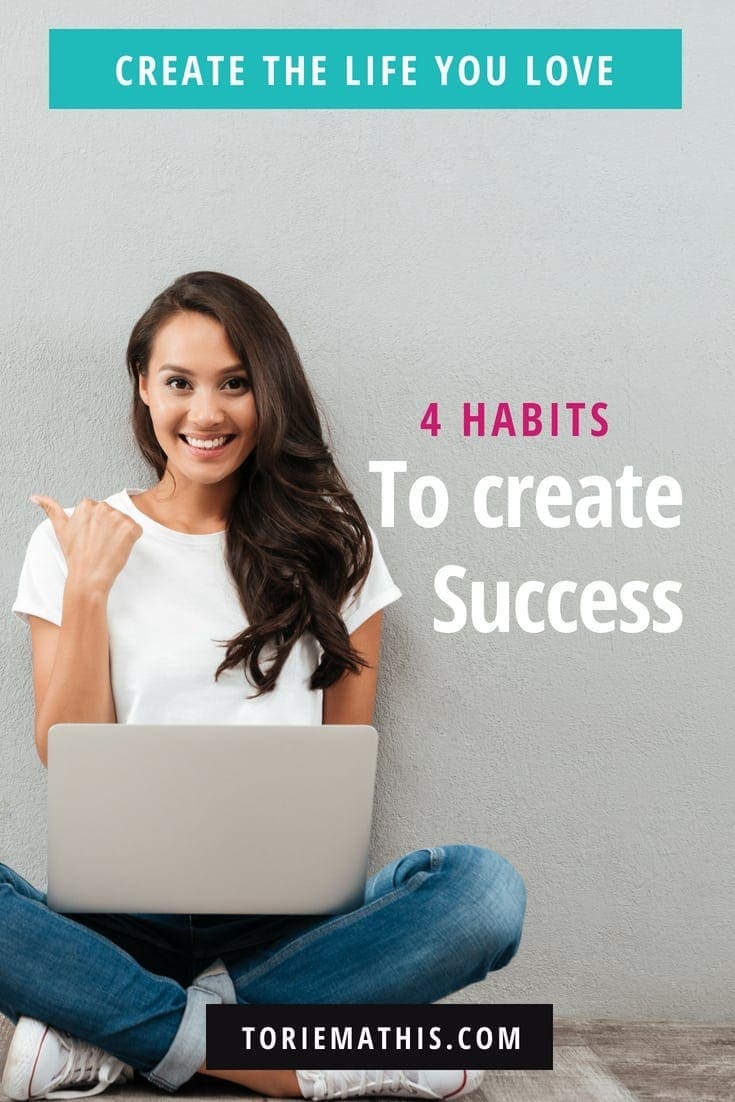 Will Success Habits make you more successful?
If you have a dream of a different life, then it is up to you to make it a reality. You may want a bigger house, to find the right partner and start a family, move to another country or build a business empire. Your dream can be a reality if you make it happen.
Once you have decided that you are not satisfied at the exact point you are at in your life then you will need to do something to change your life to get where you want to be. Your success will be achieving your dream.
To do that you need to create a goal and a plan for getting there.
This is what all successful people have done. They have taken stock of their life or work situation and decided where they wanted to be. They then devised a plan to get there. Each plan had a set of steps to follow.
The correct habits can make you more successful. Success habits are not necessarily ones that come naturally to any of us but they can be learned. Remember it takes at least 21 days to create a new habit as they need daily repetition to become ingrained and automatic.
If you want to be successful then you will need to develop the following habits
Determination
Determination is as simple as not giving up at the first hurdle. Things take time and you aren't going to be great or a success at everything the first go. Think of a baby walking. Does a parent ever think, well, it's just not going to happen with this one?  No, they don't yet we do this to ourselves as adults all the time. If you can make determination a habit you will rise to the top of everything you do because most people throw in the towel to early…but not you.
Self-confidence
Most people think self-confidence is this superpower that allows you to do these magically things with ease. Most people also think that you either have it or you don't. And both of those are just not true.
Self-confidence is actually the habit of trying. And then trying again. And it is this perpetual act of doing things that give outsiders the impression that all things are done with ease. If you want to boost your self-confidence beyond this check out my Boost Your Self-Esteem Challenge where you will transform your confidence begin to do amazing things in less than 30 days.
It is frequently our own limiting beliefs and low self-confidence that holds us back from achieving our goals. You can turn this all around by changing your beliefs about self-confidence.
Life-long learning
The most successful people are life-long learners. They read every day and are constantly updating their knowledge. Develop the habit of reading for a minimum of 20 minutes every day and consider listening to audiobooks on your commute.
Early rising
By getting into the habit of getting up early you will give yourself time to create a morning routine that sets you up for success each day. Use the time to eat a healthy breakfast, fit in a workout or do some reading. Starting your day in a positive way is hugely motivational and sets your mind up for success. Get into the habit of planning out your day, listing all the important things that must be done for you to achieve your daily goals as well as to move you closer to your ultimate goal (this can also be a part of your nightitme routine).
These four habits are some of the most important ones to create success. You will be amazed at the difference you can make in all aspects of your life and work by making these small changes.
Once you have these success habits in your life then you can create your vision for the future and work out your plan to get there knowing that you are already part way there.
Here's to creating the life you LOVE!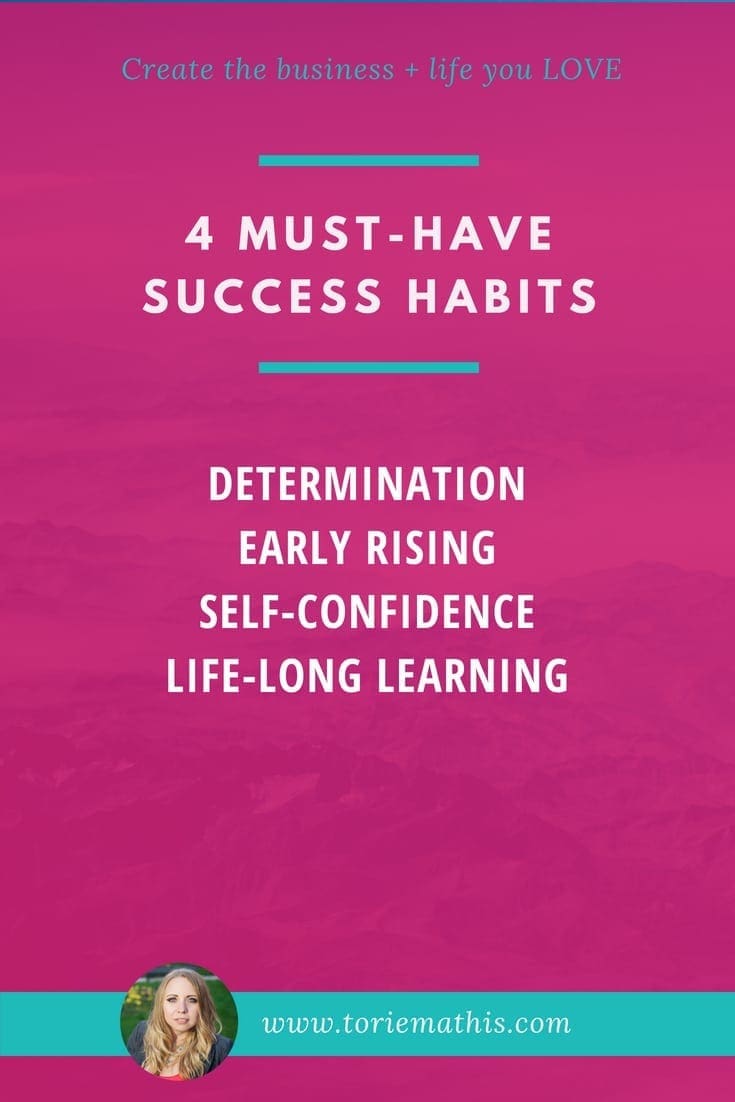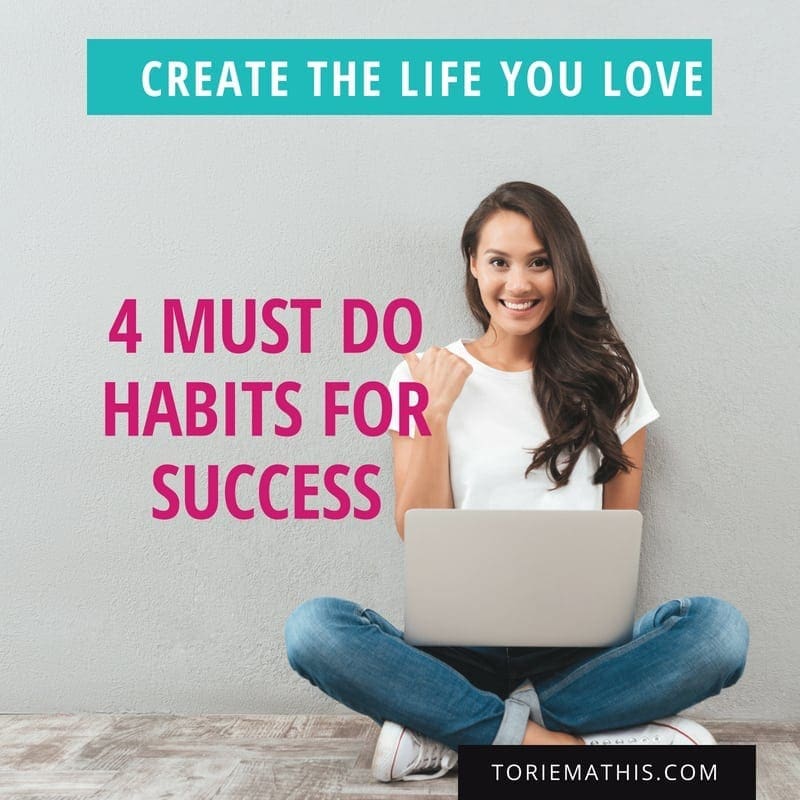 About Digital Marketing Expert Torie Mathis
Torie Mathis helps entrepreneurs, like you, use digital marketing to grow your business without wasting time, money, or your sanity.  She is a best-selling author, Army veteran, speaker + trainer, and your digital marketing coach. You don't need crazy tech skills, buckets of cash, or dedicated staff to market your business. In fact, you don't even need a lot of time. What you need is to be SMART.
Torie hosts SMART AF, a show for non-techy entrepreneurs looking to grow their business, with her husband Sean and is the creator of SMART AF Magazine. Learn from Torie at the Smart Arsenal and on her channel.
What do you think? Let's talk! Leave a comment.
I help entrepreneurs (like you) use digital marketing to get more clients + to make more money. And I make it easy! 
You don't need crazy tech skills, buckets of cash, or dedicated staff to market your business. You don't even need a lot of time.
What you need is to be SMART.
DELIVERED TO YOUR INBOX
from your Digital Marketing Coach Torie Mathis!
Let's get SMART!