Tired of your marketing getting little results?
Get the 5 steps to get more subscribers, engagement, and SALES this week! (And make it EASY!)
Become a Successful Goal Setter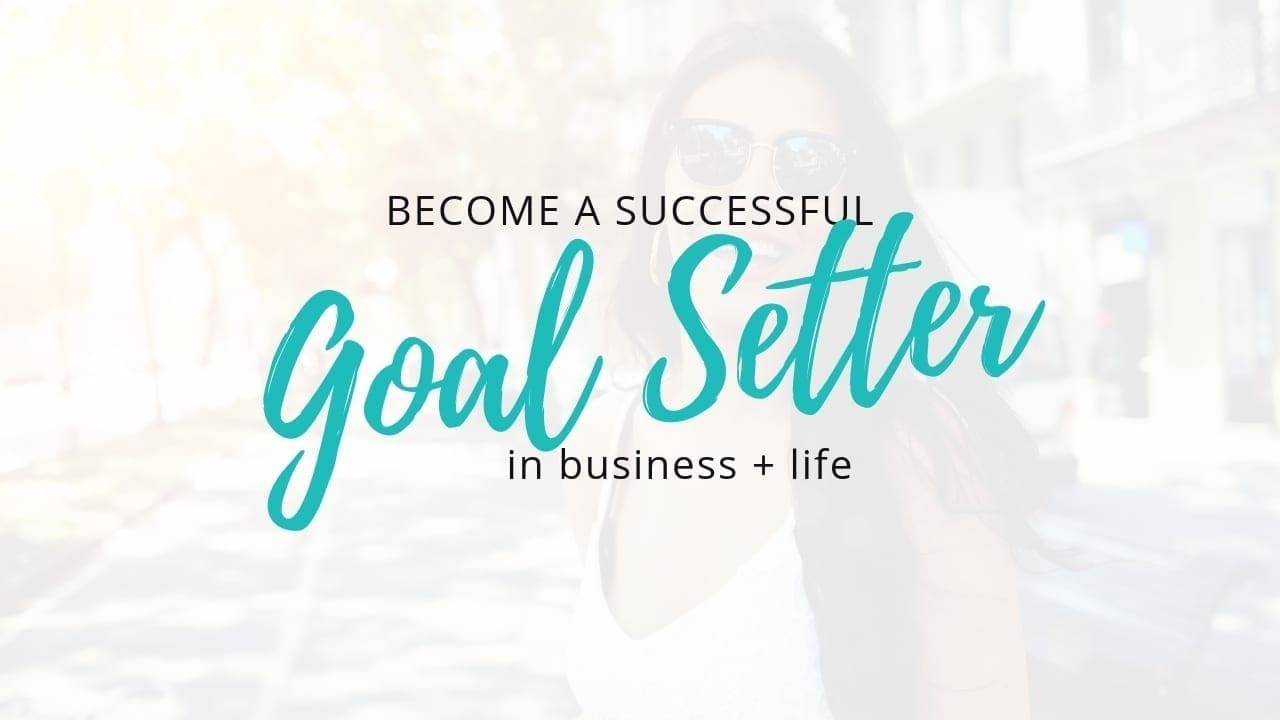 Do you ever have a difficult time achieving the goals you set?
It can be very frustrating not being able to keep at it until you get what you want. But have you ever stopped to wonder why you quit before you hit your goal?
It may be a problem with how you go about setting goals. Sure, you can identify something you want to achieve. But planning is also an important step in the process.
Adopting an effective approach to goal setting is what really allows you to achieve whatever you want. Wanting something is the first step. Deciding on a feasible plan of action and then following it takes you all the way to the finish line.
"Setting goals is the first step in turning the invisible into the visible."
– Tony Robbins
Implement this action plan to become a successful goal setter:
1. Determine your motive.
When going through the process of setting goals, ask yourself why. Why is this particular goal important to you?
Is the goal benefitting you? Or are you doing it to make somebody else happy? Take the time to determine what the goal really means to you.
Your goals ought to make you happy. Sure, it's nice to make others happy. But spending your life always focusing on others prevents you from reaching your fullest potential.
Is it possible to "adjust" the goal based on whether or not it's well thought out, to begin with? Some goals pop up on a whim. Those are the ones that usually need more thought!
"What you get by achieving your goals is not as important and what you become by achieving your goals."
– Zig Zigler

 
2. Set realistic timelines.
Setting realistic timelines can mean the difference between achieving a goal and losing the opportunity. True, you may be filled with excitement now, but that excitement won't last long if your steps to your goal are unrealistic and unattainable.
Once your goal is realistic, it's attainable. Be realistic with the time you set to achieve it.
Break up your big goal into smaller objectives. Those are easier to view as achievements. That way, you can plot your path and monitor it.
Remember that you have the other parts of your life to concentrate on as well. Balance working toward your goal with everything else that's important to you.
3. Identify a support group.
Goal setters need the support of close friends, family, and business associates. This support can keep you going when you start to doubt yourself.
Apart from providing encouragement, a support group can bring new ideas. Collective minds produce successful ideas!
Ask your supporters for advice and support about your goals and your plan of action. Fill them in on your next idea so they can give you constructive criticism.
When you reach your goal, remember to extend your gratitude. Let them know how much you appreciate their support. And return the favor whenever the opportunity presents itself.
4. Reward yourself for small milestones.
A great way to stay motivated is to reward yourself. As soon as you've hit one of those milestones, celebrate!
Invite your support group members to celebrate with you. Or, you can celebrate on your own. Whichever way, highlight those mini goals.
The journey ahead isn't so intimidating when you recognize how far you've gotten.
Avoid focusing on the long journey ahead of you for a long-term goal. Keep your attention on the small objectives so you don't feel overwhelmed.
Always look at your goals in your own context and avoid comparing what you've achieved with anybody else's achievements.
Above all, be kind to yourself! Acknowledge that you've already accomplished so much just by being a happy, driven individual. Having that inner peace is a goal that's worth celebrating every day. Keep your head up and your heart passionate. Everything else will fall into place naturally!
Here's to creating the life you LOVE!
About Digital Marketing Expert Torie Mathis
Torie Mathis helps entrepreneurs, like you, use digital marketing to grow your business without wasting time, money, or your sanity.  She is a best-selling author, Army veteran, speaker + trainer, and your digital marketing coach. You don't need crazy tech skills, buckets of cash, or dedicated staff to market your business. In fact, you don't even need a lot of time. What you need is to be SMART.
Torie hosts SMART AF, a show for non-techy entrepreneurs looking to grow their business, with her husband Sean and is the creator of SMART AF Magazine. Learn from Torie at the Smart Arsenal and on her channel.
What do you think? Let's talk! Leave a comment.
I help entrepreneurs (like you) use digital marketing to get more clients + to make more money. And I make it easy! 
You don't need crazy tech skills, buckets of cash, or dedicated staff to market your business. You don't even need a lot of time.
What you need is to be SMART.
DELIVERED TO YOUR INBOX
from your Digital Marketing Coach Torie Mathis!
Let's get SMART!