Tired of your marketing getting little results?
Get the 5 steps to get more subscribers, engagement, and SALES this week! (And make it EASY!)
What is Social Proof and How Do You Use It In Your Marketing?

You've probably heard the buzz words "social proof" when it comes to marketing your business, but what the heck is Social proof, and how can you use this magical tool to grow your business?
You've seen it before:
1 Billion Served
Best Seller
9/10 Doctors Agree
5 Stars
But does it really work?
Social proof isn't just a sales trick. It's a social reality that humans are highly influenced by the decisions of their peers. We see what others are doing, and we make our decisions based largely on what we perceive. Everyone else's actions validate our decision to take action.
According to Wikipedia, social proof (also known as an informational social influence) is a "psychological and social phenomenon referring to people's reliance on the feedback and actions of others to determine what is right and what is wrong in a given situation."
To put it in a sales context, when a potential customer is considering the options and evaluating offers, their mind is full of doubts. Their radar is up for reasons not to trust you or excuses not to buy your product. Social proof helps them decide whether or not to trust you from the point of view of another customer just like them. It's part of their rational decision-making process.
Social Proof in Digital Marketing
Social proof has always been important in sales, but in the digital age, social proof has become more important than ever. All of us are glued to screens all day long and bombarded with constant marketing messages. We're so used to getting spammed and shouted at by businesses that we largely tune most of it out.
As a result, people rely on what their friends, connections, and peers say. When considering buying a product, most shoppers will check online reviews and see what people are saying on social media. So, it's more important than ever for you to work social proof into all of your marketing.
But how well does it actually work?
Social Proof Statistics: Reviews and Testimonials
One of the key reasons why marketers and advertisers love social proof is that it influences buying decisions. The following statistics from Repuso explains how and why:
31% of consumers reported that they read more online reviews in 2020 than ever due to Covid-19. (BrightLocal)
67% of consumers say that they'll not buy from a business if reviews say that it doesn't follow Covid-19 safety SOPs. (BrightLocal)
80% of Americans seek recommendations from family and friends before making a purchase. (Business2Community)
87% of consumers read online reviews to find local businesses in 2020. (BrightLocal)
97% of consumers say that online reviews impact their buying decisions. (Podium)
8% of consumers trust online reviews as personal recommendations. (BrightLocal)
Testimonials can increase sales page conversions by 34%. (VWO)
57% of consumers prefer buying from a business that has at least a 4-star rating. (HubSpot)
40% of people say that they have purchased a product because it was used by an influencer. (AdWeek)
49% of people rely on recommendations from influencers on Twitter. (AdWeek)
After seeing promotional content from influencers, Twitter users are 5.2x likely to purchase the product. (AdWeek)
Images and photos used in reviews and testimonials increase credibility and truthiness. (PubMed)
It requires an average of 40 reviews before a potential buyer can trust a business's review and star rating to be accurate and authentic. (BrightLocal)
Consumers expect to see an average of 112 reviews per product when they're searching online for a product or service. (Retail Touchpoints)
85% of consumers are of the view that online reviews older than 3 months are irrelevant. (BrightLocal)
Social Proof Statistics: Traffic, Sales, and Revenue
The best thing about social proof is that it helps you improve traffic, conversions, sales, and revenue. The following statistics show how powerful marketing technique is:
50% of consumers visit a company's website after reading a positive review. (HubSpot)
A one-star increase in Yelp review increases revenue by 5-9%. (HBS)
Customer testimonials placed alongside expensive products increase conversion rate by 380%. (Power Reviews)
Businesses earn $6.50 for every $1 spent on influencer marketing. (Tomoson)
31% of customers are willing to spend more on a business with excellent reviews. (Invesp)
35% of consumers say that they buy an expensive product if it has better reviews. (Salsify)
Adding logos on a landing page can increase conversions by 400%. (Conversion Rate Experts)
Websites that use testimonials receive 45% more traffic than websites that don't. (Yotpo)
Having 10+ reviews on a website increases its traffic by 15-20% on Google Business listings. (Big Commerce)
Having 50+ reviews per product on an eCommerce store increases the conversion rate by 4.6%. (Big Commerce)
Improving star ratings from 3 to 5 increases organic clicks in Google by 25%. (BrightLocal)
Using customer testimonials generate 62% more revenue. (Strategic Factory)
Consumers who interact with a review spend 3% more per order. (Big Commerce)
Wikijob increased its conversion rate by 34% by using testimonials on its landing page. (Crowdy)
The purchase likelihood for a product with 5 reviews is 270% higher than the purchase likelihood of a product without any reviews. (Spiegel Research Center)
Reviews placed with low-priced products increase the conversion rate by 190%, and for high-priced products, the conversion rate increases by 380%. (Spiegel Research Center)
Purchase likelihood is maximum between 4-4.7 star rating across all product categories, and it then decreases as star-rating approaches 5. (Spiegel Research Center)
Verified buyer badges increase review credibility and improve the probability of purchase by 15%. (Spiegel Research Center)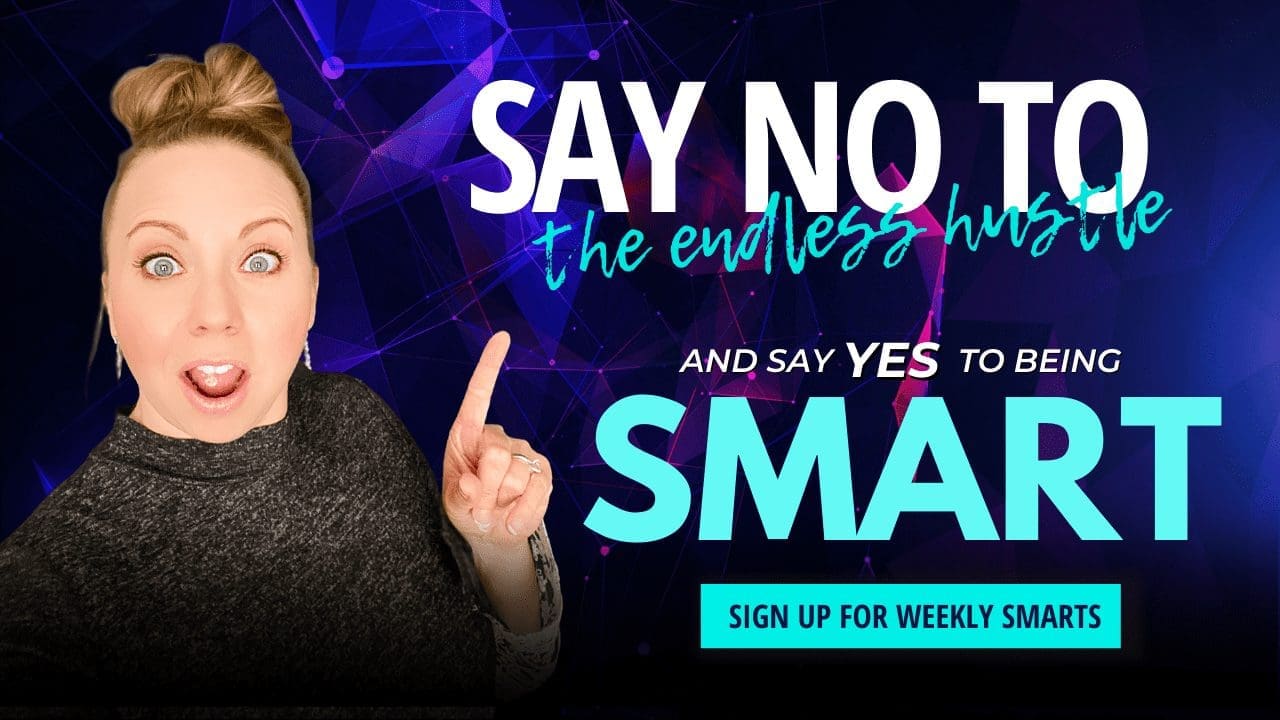 Bottom line: SOCIAL PROOF WORKS
How to Use Social Proof
Fortunately, it is very easy to take advantage of the power of social proof. Gathering and publishing social proof should be a key part of your marketing process. Here are several ways you can get started:
Use Testimonials
You must show potential buyers what others think about your products and services. One great way to do this is through testimonials. When someone contacts you with positive feedback, telling you how happy they are with their purchase, ask them if you can use it. To make a testimonial even more powerful, add a customer photo to go along with it, or even better, get a video testimonial.
Get Online Reviews
Online reviews are also great ways to demonstrate the value you offer to your customers, and these days they are easier than ever to acquire. Sites like Google, Trip Advisor, and Yelp have gamified the process for reviewers, so more people are apt to play along and give honest reviews for more places (not just bad reviews has a reaction to a bad experience).
Which is all good news for you. But the best way to get more reviews is to ask for them. You can ask after the sale, in email, on social media, and with signage or marketing materials. Contest and incentives are also great motivators.
Get Endorsements
In addition to your customer base, reach out to influencers, experts, and other industry leaders for an endorsement. People listen to what these influential individuals say, plus you can get access to their audience.

Get Customer Referrals
Another highly effective form of social proof is referrals. Word of mouth is more powerful than any other marketing message. Encourage your customers to tell others about your business and offer them a reward for doing so. For example, if you get a new sign-up, give the referrer a discount or a bonus. There's software that can help you set up a reward system for customer referrals to make it easy.
Use Indirect Social Proof
Certificates and membership in organizations also work as a form of social proof. They show that a third-party organization recognizes your expertise and value. If you do speaking engagements and events, post about this on your website as well to show that you're active in your industry.
If you want to see social proof in action, check out 20 Social Proof examples in action or 26 Genius Social Proof Marketing Examples to Try. They can help to give you some ideas on how companies are successfully working social proof into their marketing.
Choose a few of the above methods and use them to demonstrate to potential customers the value your products and services offer. And you'll see that social proof can be a game-changer in your marketing.
Want to learn more about how to use social proof to attract more amazing customers? Sign up for my weekly email and get marketing tips, software suggestions, and lots of cool freebies to help you run your business smarter. 
About Digital Marketing Expert Torie Mathis
Torie Mathis helps entrepreneurs, like you, use digital marketing to grow your business without wasting time, money, or your sanity.  She is a best-selling author, Army veteran, speaker + trainer, and your digital marketing coach. You don't need crazy tech skills, buckets of cash, or dedicated staff to market your business. In fact, you don't even need a lot of time. What you need is to be SMART.
Torie hosts SMART AF, a show for non-techy entrepreneurs looking to grow their business, with her husband Sean and is the creator of SMART AF Magazine. Learn from Torie at the Smart Arsenal and on her channel.
Is Your Marketing Taking You Away From The Things You Love?
What if you could get amazing results from your marketing without spending more time, more money, AND it was easy and predictable? Sean and I have suffered through it too, and we found the answer...
I 
help entrepreneurs (like you) use digital marketing to get more clients + make more money. And I make it easy!
You don't need crazy tech skills, buckets of cash, or dedicated staff to market your business. You don't even need a lot of time.
What you need is to be SMART.
DELIVERED TO YOUR INBOX
from your Digital Marketing Coach Torie Mathis!
Let's get SMART!

*Posts may contain affiliate links. If you use these links to purchase, I may earn a commission at no additional cost to you.