Tired of your marketing getting little results?
Get the 5 steps to get more subscribers, engagement, and SALES this week! (And make it EASY!)
SEO Tips
Are you trying to get more traffic to your website?
SEO is one of the best long-term strategies you can use for organic, free, consistent traffic. 
And though it can take a little time, SEO will boost up your search engine ranking and get more eyes on your website. 
But where do you start with SEO?
I'm Torie Mathis, a long-time entrepreneur, marketing agency CEO, and lover of some organic traffic, and today we are talking SEO.
There are so many things you can do to get bumped up on search engine rankings, from page optimization on your site to a little keyword research, building some backlinks, and more.
And even though the magical search engine algorithms change often, there are still some tried and true, proven SEO methods to help you rise even higher in search rankings.
So let's get started.
Top 10 SEO tips to rank higher and get more traffic:
1 Make Your Website Secure.
Most people today are concerned with the privacy and the security of websites they visit. Security is also a crucial ranking factor in search engines. 
And it's a fact that a secure website will rank higher than an unsecured one. So make security a top priority for your website.
You can talk with your web host or website manager about the type of security that is most appropriate for your site. Setting up a security certificate for your site will ensure your content is delivered by an SSL (secure socket layer).
With an SSL, your site will start with an "https://" instead of "http://" and a little lock icon will show up next to your web address in most browsers.
It used to be you only needed an SSL on your site if you were doing e-commerce and taking credit cards or handling sensitive information, but these days all websites need to be secure.
We love to use WPEngine for our clients' website hosting. The websites load fast, their support is amazing, and all websites you host come with an SSL certificate. 
You can get 3 months of FREE hosting at toriemathis.com/wpengine and get your site secure.
2 Use Your Keywords
You have to figure out what keywords you want to rank for and incorporate these words into your site content. 
Want to be found for "tacos," then make a page for tacos using "tacos" as your keyword.
You want to include your keyword at the beginning of the page. This lets search engines know what your page content is all about. You can then sprinkle the main keyword and related keywords throughout the rest of your page content too. And I'm not saying stuff that keyword in fifty times, but create content that will use your keyword naturally and frequently.
This will tell search engines that this term is important, which will help your site rank for this term.
I can't tell you how many business owners I've spoken with that want to rank for a specific service or product but never actually use that word on their site. If you want to be found for tacos, you've got to have content for tacos.
3 Use Unique Titles, Descriptions, and Content
This lets search engines know your content is original material and can add more knowledge to the information that is already out there on your topic. Search engines don't want to serve up copies of the same thing to searchers. So be sure your content is unique. 
Even if you feel like its' all been said, there are ways you can make your content unique.
How can you take a different approach to content that is already out there?
How can you show a different angle?
How can you talk about your unique process or showcase your expertise?
You've got to work in you to make your content unique.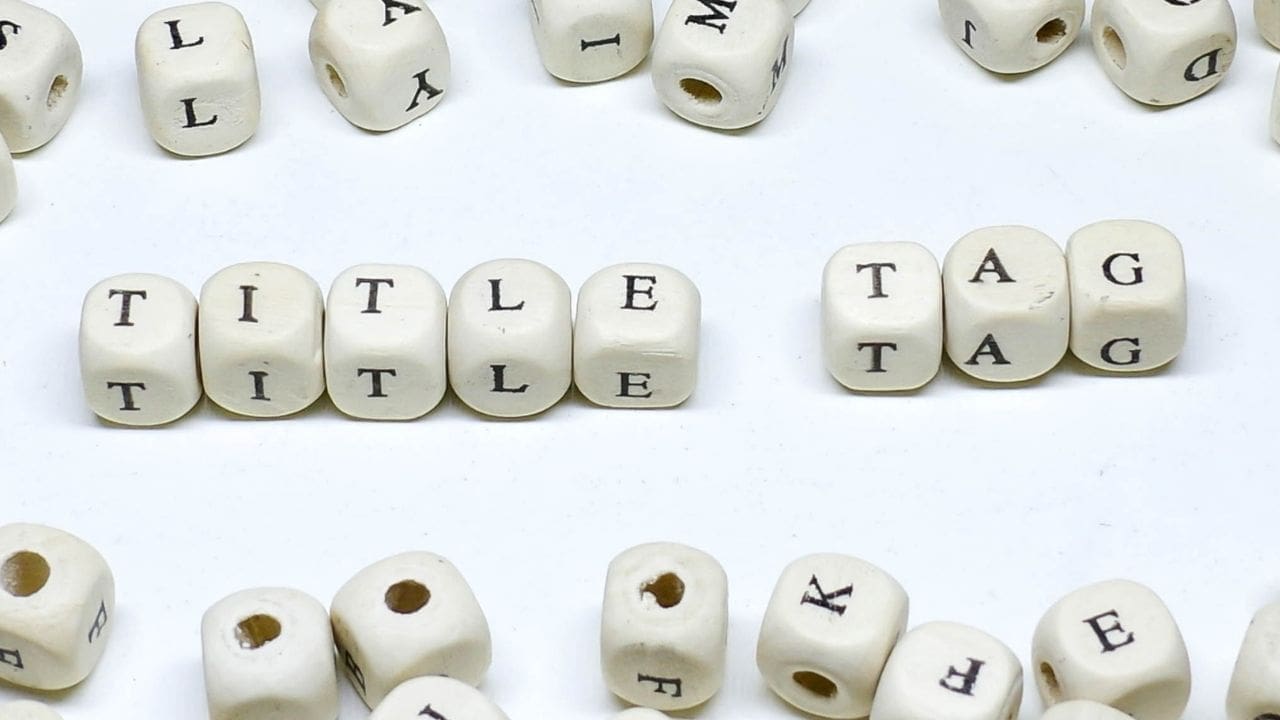 4 Optimize Your Title Tags
You want to always include your main keyword in your title tag for your pages, and if possible, put it at the beginning of the title. 
If this is your page about Tacos, put the work Tacos right there, front and center in your title.
This will give priority to the keyword.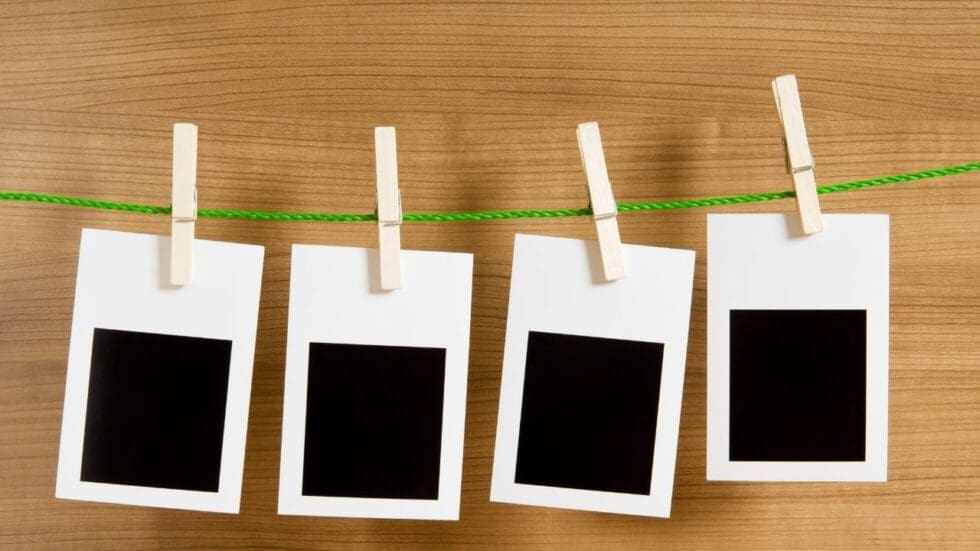 5 Optimize Your Images
You can do this by creating descriptive file names before you upload your image. So rather than having an image on your site with the basic filename your camera gave it, like IMG_1283.jpg, you rename it using your keyword like Best-Tacos-In-Johns-Creek.jpg.
Filling in the image's alt text is also recommended so search engines can understand what images are on your website. When you upload an image, there's a field for alt text, and in there, you put your image description with the keyword as well, like "Best Tacos in John's Creek." 
It's good to have a process for uploading your images, and this means don't just upload them straight from your camera as is. Rename them using your keyword, compress and resize them – you can use tiny.png for this for free and properly fill out your alt tag for each image.
Properly optimized images on your site can boost your website ranking and have your website images show up on image searches as well. Soon everyone is going to see those tacos of yours.
6 Get Your Website to Load Quickly
It's essential you make your website load as quickly as possible, especially with so many searches starting on smartphones. 
Your website's loading time is an important factor in ranking on search engines. And if your site won't load up fast, searches will leave, never to see your content or buy from you.
You can test your website speed using sites like gtmetrix.com that will give you a detailed free report about your site's loading time, but honestly, you know if your site is loading slow. 
So to keep search engines and visitors happy, you need to speed up your site.
That means you need to compress all your images, remove any extra code or unused plugins, and consider using a content delivery network known as a CDN. When you use a CDN, your site will be able to serve images and other media from servers that are closer to your audience, and that cuts down on your loading time.
Many web hosts use CDNs to deliver content for their customers' websites, so talk with your web host or your web manager to see if a CDN is right for your website.
Another step to speed up your site, f your site is built with WordPress, is to check out plugins to help you speed up the loading time for your website. Popular ones are WP Super Cache, W3 Total Cache, Hummingbird, and WP Optimize.

7 Use Internal Links
The key to this strategy is to link up to your main website pages so that any smaller pages can link up to the larger, more authoritative page.
This will help increase the ranking of the more important pages. And it allows your visitors to move more freely around your site, finding all the information they need.
Try to use your main keyword, or a simple variation of it, in all of your internal links to ensure search engines know what the page is about.
So if your main keyword is, for example, SEO for Beginners, I would use this as my main page and internally link to all the supportive pages I created like SEO tools, SEO Tips, Keyword Research, Best Keyword Research Tools, Onsite SEO, Offsite SEO, etc. All of these internally linked pages will make the main SEO for Beginners page even more powerful in the eyes of search engines.
So what are your main website pages?
Are they internally linked to your supporting content throughout your site?
This can take some time to go back and do with your existing content, but it will be well worth it and even easier to do with any new page you create.

8 Create Amazing Content
You'll want to write high-quality, in-depth content that answers the questions your readers have about your topic.
If you can answer a question or solve a problem in 500 words, that is okay. However, it's definitely worth noting it's important to be thorough with your answers, so it would be better to write considerably more as search engines like long, in-depth content.
You'll find any of the highest-ranking web pages include longer, more authoritative content.
So go back through your content and see where you can beef it up. How can you be more detailed? How can you add supporting information and data, maybe more images or a video? Where can you add a story, a case study, or more about how you can help your audience? And when making new content, think thorough, detailed, and in-depth from the beginning.

9 Build Backlinks
Despite what you may have seen online that backlinks are dead, please note that backlinks, when done correctly, are still very important to ranking you higher. 
Backlinks show search engines your content is valuable enough for other websites to link to. It's like they are vouching for you. 
With this strategy, you want to obtain backlinks from other important websites in your field. Links from low-quality websites that just accept advertising from anyone to any website are likely to damage your search engine rankings, so go for quality sites.
Guest posting is a great way to get backlinks, so check out this video on Lead Generation Strategies to get more customers where I detail the guest posting strategy and a little more.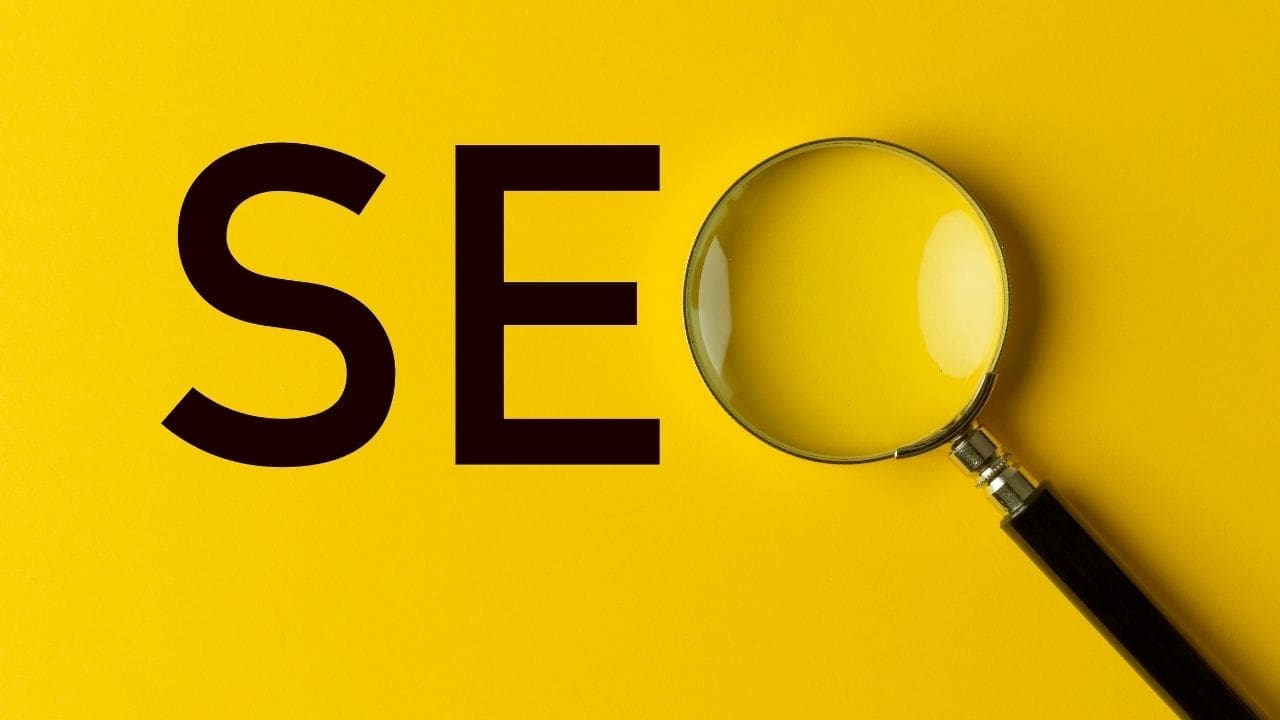 10 Pay Attention to User Experience
If you have a high bounce rate when people leave your site after a short time without visiting any additional pages, or you find your visitors are struggling to navigate your site, take a closer look at your user experience.
It might be your visitors aren't finding the answers that they're looking for, or your site is broken in some way. Cruise around your site and see what you can do to improve the overall experience for your visitors. 
It may be helpful to have someone that is unfamiliar with your site take a look and give you some feedback on your site. 
A quick quarterly review of your website is a good idea to keep your site in good standing. You can make any little tweaks to better the experience, update your content, add some internal links, and even add to your existing content to go a little deeper, a little more in-depth. This will also allow you to find broken links, missing images, or anything else that needs to be fixed.
Remember, your website is not static, it's a living, ever-changing asset that will get you customers, and SEO is the strategy to get you there.
Following these Top 10 SEO tips will allow you to organically rank higher in search engines. And the higher your website ranks, the more traffic you'll be able to get, and ultimately the more new clients and sales you will be able to make.
Want to learn more about how to get more traffic to your website? Sign up for my weekly email and get marketing tips, software suggestions, and lots of cool freebies to help you run your business smarter.
About Digital Marketing Expert Torie Mathis
Torie Mathis helps entrepreneurs, like you, use digital marketing to grow your business without wasting time, money, or your sanity.  She is a best-selling author, Army veteran, speaker + trainer, and your digital marketing coach. You don't need crazy tech skills, buckets of cash, or dedicated staff to market your business. In fact, you don't even need a lot of time. What you need is to be SMART.
Torie hosts SMART AF, a show for non-techy entrepreneurs looking to grow their business, with her husband Sean and is the creator of SMART AF Magazine. Learn from Torie at the Smart Arsenal and on her channel.
What do you think? Let's talk! Leave a comment.
Is Your Marketing Taking You Away From The Things You Love?
What if you could get amazing results from your marketing without spending more time, more money, AND it was easy and predictable? Sean and I have suffered through it too, and we found the answer...
I 
help entrepreneurs (like you) use digital marketing to get more clients + make more money. And I make it easy!
You don't need crazy tech skills, buckets of cash, or dedicated staff to market your business. You don't even need a lot of time.
What you need is to be SMART.
DELIVERED TO YOUR INBOX
from your Digital Marketing Coach Torie Mathis!
Let's get SMART!

*Posts may contain affiliate links. If you use these links to purchase, I may earn a commission at no additional cost to you.