Tired of your marketing getting little results?
Get the 5 steps to get more subscribers, engagement, and SALES this week! (And make it EASY!)
28 High-Converting Lead Magnet Ideas to Grow Your Email List
When someone comes across your business, your website, or your social media, they may not be ready to buy right now.
But that doesn't mean you can't start the relationship with them, so when they are ready to buy, they choose you.
A great first step is to offer them something free in exchange for their email address, often called a lead magnet.
They are the LEAD.
The free thing works like a magnet.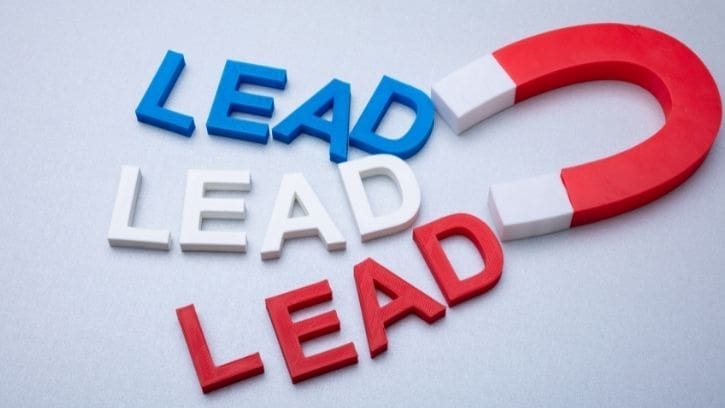 A lead magnet is one of the most effective ways to begin a relationship with prospective buyers as it does three things:
It gives them a taste of your services and personality
It builds trust and goodwill with prospects
And it allows you to keep in touch with them – staying top of mind and being there when they are ready to buy
But how are you supposed to set up a complicated digital marketing lead magnet???
Good question
I'm Torie Mathis, and I am here to show you that digital marketing doesn't' require crazy tech skills, buckets of cash, or dedicated staff. In fact, you don't even need a lot of time.
What you need is to be smart.
And using a lead magnet to warm up potential buyers is definitely smart and is easier than you think. 
Good news, right! 
You may be wondering what kind of lead magnet will work best for your business? And then how do you set it up? 
Let's go over the "what to create" first, and stick around to the end, and I will show you the super-easy way to set it up for your prospects.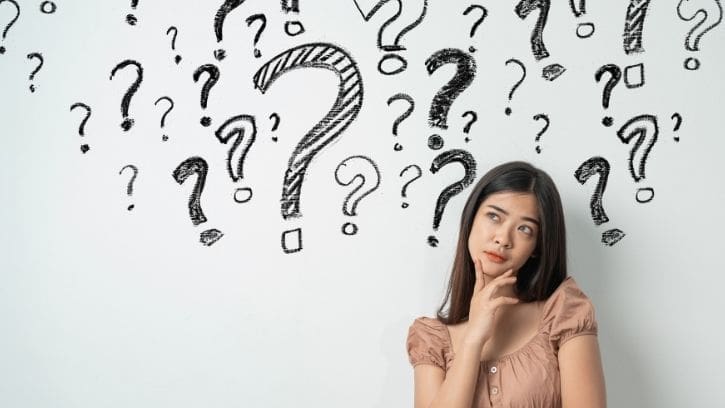 So what should you offer as your lead magnet?
First, think of what will work as a good introduction to your services. 
If you're a trainer, a free session may make sense.
Next, what would naturally lead to you as the next step…how can you give them something that makes them want more?
Make them think, if her free stuff is this great, I can't wait to see her paid services.
Last, what is easy and natural for you and your services. If you hate being on video, don't choose a webinar or video series.
There are so many options that you can find one that will work and be easy for you.
Be smart when you choose, and remember DONE is always better than perfect, so think about what you can get done quickly and get out there.
Maybe you don't even have to make anything new; maybe you already have some things you can repurpose as a great lead magnet and didn't even realize it.
I hope this list gives you some ideas. 
Let's get started. 
Here are 28 incredibly effective lead magnet ideas for coaches and service businesses to help warm up prospects to buy.

1. A Checklist.
A checklist is a shortcut for your audience. It can even just take everything from a blog post is condensed into super actionable steps that can be easily referenced.
An example is a grocery list with Brain Boosting Must Eats (Yummy!)
RELATED: 13 Free Canva Lead Magnet Template
2. A Cheat Sheet.
A cheat sheet could be a list of steps, guidelines, or processes that can be followed again and again. This is another great shortcut and time saver.
An example 5 Steps to a Powerful, High Converting Sales Page (yes, please!)
3. A Template.
You can create a template for a commonly done complex activity (blog post, type of email, or another item) where blanks can quickly be filled in or customized.
An example, my Smart Funnel sales templates are full marketing campaigns we've built out in full that are ready to go; you just customize with your information and branding. (time saver!)
4. Swipe File.
A list of things (social media posts, headlines, email subject lines) that can be simply copied and pasted
An example, in the Smart Arsenal, we have monthly social media content done for you! It's like a super swipe file of graphics and post ideas ready to go. 
5. An Example.
A completed example or sample of a commonly used item, such as a resume (different than a template, which has blanks)
An example is a ready-to-go workout or meditation.

6. A Script.
A fill-in-the-blank script that people can use when talking to specific individuals (such as their potential clients)
An example is sales call scripts or objection scripts that help you sell, even if you're not a natural salesman. (cha-ching)
7. A Toolkit.
A toolkit is a list of all the necessary tools to effectively perform a task.
An example is a city garden toolkit with all the tools and resources you need to get started to create your very own container garden. I think videos make toolkits even better. 
8. A Free Tool.
A free and useful tool that anyone can use in exchange for their email address, of course.
An example is CoSchedule's Headline Analyzer or Neil Patel's Ubersuggest.
9. A Resource List.
A resource list is a large list of related resources that can be easily referenced at any time.
An example is a list of resources for gluten-free eating.

10. Calendar.
A calendar that helps people plan out tasks.
An example could be a calendar for daily quick and healthy meals for busy working moms.
11. Worksheet.
A simple fillable worksheet designed to help someone complete a specific exercise, think through something or complete a task.
An example is a worksheet on how to find my decor style for an upcoming home redecorating project.
12. A Printable.
A well-designed document that can be easily printed and then used.
An example could be a camping grocery list or even a well-designed printable quote.
13. An Inspiration File.
A compilation of inspirational resources to motivate someone if they get stuck or simply need some extra inspiration.
This could be inspiration for weight loss, for an artist, or even for someone newly divorced.
14. Prompts.
This is a compiled list of prompts designed to help people think through specific questions and work through challenges.
An example is journaling or sketchbook prompts.

15. A Calculator.
You can offer a calculator designed to help someone easily complete more complex calculations.
An example could be a calculator that helps determine the value of your house.
16. A Spreadsheet.
A spreadsheet that already has the calculations programmed into it making more complex calculations easy.
An example of this is a ready-to-go budgeting spreadsheet.
17. A Recipe.
A recipe (or even a list of recipes) related to a specific food plan or diet, such as the keto diet.
18. A Tutorial.
A step-by-step guide through a specific task or process, designed to make learning it as easy as possible.
An example could be how to set up your first Facebook ad.
19. An EBook.
A digital Book that covers a particular subject in detail.
An example could be how to get started investing.

20. A Guide.
Usually, a shorter document (not as long as an eBook) that covers a subject in relatively thorough detail.
An example could be a guide to traveling with kids under five. I could have used this when we moved across the country. Sean and I went a month apart, and I drove from coast to coast with two kids (2 and 4) and two Jack Russells. Crazytown.
21. A Report.
A detailed report that discusses key information related to your industry or business.
An example could be the 2021 Real Estate Trends for Dallas.
22. An Educational Video.
A video or even a series of videos in which you give your expert knowledge on a particular subject.
An example could be how to refinish a dining table in 5 easy steps.
23. A Webinar.
An in-depth webinar that provides your prospects with significantly valuable information regarding a specific subject.
An example could be a Webinar on How to Train Your Dog at Home.

24. An Email Course.
A free course on a spefic subject which you deliver by email.
An example is an email course on how to get started with homeschooling.
25. A Free Coaching Session.
A quick coaching or consulting session where you help someone work through a particular issue for free. 
Usually as an introductory to your paid services.
26. Predictions.
A complied list of your expert predictions related to your industry or business.
An example is Motley Fools' stock predictions for the new year.
27. A Recording/Replay.
A video replay of a webinar or presentation you've done, allowing your prospect to still be able access the valuable information.

28. An Audio Book.
A downloadable audio version of a book related to your business or industry.
So which one do you think will work best for you? Did you get some ideas???
Now, remember the key here is to give this away for free in exchange for their email address.
They get value and get to know you, and you get to continue the relationship and maybe even get a sale down the road. Even if you don't get a sale right now, maybe you get a super fan that refers you to all of their friends. 
This is long-term thinking.
Get templates and examples for all 28 ideas in the Lead Magnet Mastery Course
How to Set Up a Lead Magnet
Now, as promised, how do you easily set this up?
Remember how I mentioned templates, and I have fully created marketing campaign templates ready to go? Well, these templates a perfect for lead magnets, and the best part, they have every single piece you need ready to go. 
We're talking pages, emails, automation – all of it.
So let me show you what I have that I think you'll like.
So, this one here is super simple and will work for most of these ideas.
It's the ebook/freebie template, and it comes with the landing page, where they sign up.
Then they automatically get added to your email list (yep, that's set up too), and they automatically get delivered your free thing (again, you just add in your link).
They go to a thank you page. Here you can offer them something else or have them go see more about you, it's an opportunity to connect even more.
So then, they are automatically added to an email sequence, and the first email is written and ready to go. And you can add more emails here, as many as you want – walking them through getting to know you, offering more great info, and then getting them to buy. Cool right?
Set up your lead magnet FAST!
And you could have this literally set up in the next hour. Easy peasy.
Now, if you want something more complex, like a strategy call or a webinar – I have those all built out too, but this one is the best starter.
And to help you out even more, when you get one of my funnel templates, I will GIVE you six more opt-in email templates…because I know figuring how what to say in the beginning is the hardest part. But this will give you everything you need.
The Automated Email Series After Your Lead Magnet Download
These six emails that you will send include:
Thanks for joining my email
Get to know me email
Here's more for you email

 

Two offer emails and even more.
Just respond to the order receipt that you would like the free email template series, and it's yours.
So now it's time for you to take action. 
Get Started with Your Lead Magnet
STEP 1: Pick one of the lead magnet ideas that you can make easily and one that will be a great first step to your services. (Get templates and examples for all 28 Lead Magnet ideas in the Lead Magnet Mastery Course.)
Step 2: Next, pick one of the funnel templates and get your lead magnet set up and ready to offer your prospects.
Step 3: And last, put a link to your free offer everywhere.
Add it to your website, your email signature, your social media profiles, and marketing materials.
Heck, you could even put it on your business card. 
And soon, you'll have a huge list of prospects, all learning more about you, getting a taste of your services, beginning to know, like, and trust you, and getting offers from you – all on autopilot. 
If you have any questions, leave a comment below, I am happy to help out!
Want to learn more about how to use digital marketing to grow your business? Sign up for my weekly email and get marketing tips, software suggestions, and lots of cool freebies to help you run your business smarter.
About Digital Marketing Expert Torie Mathis
Torie Mathis helps entrepreneurs, like you, use digital marketing to grow your business without wasting time, money, or your sanity.  She is a best-selling author, Army veteran, speaker + trainer, and your digital marketing coach. You don't need crazy tech skills, buckets of cash, or dedicated staff to market your business. In fact, you don't even need a lot of time. What you need is to be SMART.
Torie hosts SMART AF, a show for non-techy entrepreneurs looking to grow their business, with her husband Sean and is the creator of SMART AF Magazine. Learn from Torie at the Smart Arsenal and on her channel.
What do you think? Let's talk! Leave a comment.
I 
help entrepreneurs (like you) use digital marketing to get more clients + make more money. And I make it easy!
You don't need crazy tech skills, buckets of cash, or dedicated staff to market your business. You don't even need a lot of time.
What you need is to be SMART.
DELIVERED TO YOUR INBOX
from your Digital Marketing Coach Torie Mathis!
Let's get SMART!

*Posts may contain affiliate links. If you use these links to purchase, I may earn a commission at no additional cost to you.