Tired of your marketing getting little results?
Get the 5 steps to get more subscribers, engagement, and SALES this week! (And make it EASY!)
Low-Cost Marketing Strategies for Small Business
Do you ever look at ads for businesses like Pepsi or AT&T and think, I could easily do an ad like that.
So you throw your logo upon an ad, set your budget, and watch nothing happen at all.
What the heck. Why do the ad gods love big business but hate the little guys like us?
Big corporations have two things we don't have: years of brand recognition and a fork-load of cash. We're talking millions of dollars year after year.
Don't have millions? Well then we need to do things a little different, and it sure isn't slapping your logo on a billboard or a magazine ad.
You want to get more eyes on your business, just like the big guys, without spending truckloads of cash?
By leveraging effective, low-cost digital marketing tactics, any business, no matter how small, can build brand awareness, generate leads, and make more sales. 
You don't need a big budget to have a big impact.
I'm Torie Mathis, and I help the little guys, you know the ones without boatloads of cash or a fancy marketing agency with digital marketing. Because you don't need a big budget, crazy tech skills, or a CMO. You just need to be smart. 
And today, I have 21 low-cost, smart marketing ideas you can start using today to get more customers.
Let's get started.
1. Start using content marketing.
Create unique, valuable content and then share it far and wide across the interwebs. This could come in the form of videos, social media posts, guides, ebooks, articles, and more. What do your customers like?
2. Find out where your target market hangs out online and interact with them there.
Add value, share your knowledge, and be known as a helpful expert. Don't waste time marketing if your customers aren't there.
3. Post to your blog regularly.
Be sure there's a blog on your website and keep it updated with fresh content keyword-rich content. You know, the things your target market is searching for. Most purchases start with a simple google search…make your business show up for those searches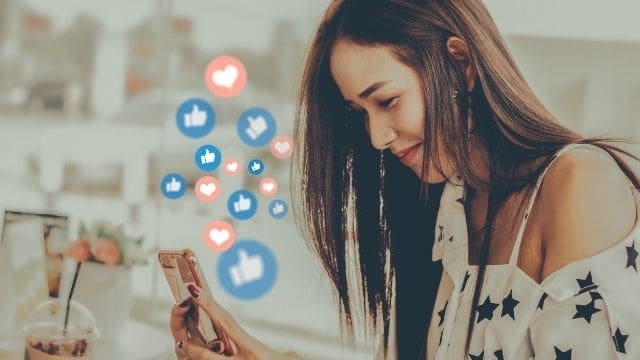 4. Share valuable tips across social media.
You get bonus points here for being so helpful and entertaining that your audience likes and shares it. Don't worry about going officially viral; go for "viral for you" and see how far you can go.
RELATED: Choose the Best Social Media Channel For Your Business
5. Create an online group around your brand.
This could be a Facebook or LinkedIn group, a Subreddit, or even your own discord. How can you make your group a little different than what others in your market are doing
6. Build your email list.
Send your subscribers exclusive content, industry news, and special deals that they love to get week after week. Don't forget to set up a simple welcome email sequence that gets your new subscribers to know a little more about you and like you right from the start.
7. Create simple videos
Videos that tackle specific problems in your niche and post them to YouTube, Facebook, and even Instagram. Stop worrying about perfect or crazy production; just pull out your phone and shoot. You'll get better each time you create video, and you'll be a pro in no time.
RELATED: 25 Reasons you Need Video Marketing
8. Hold your own Livestream event
Here you teach something to your audience and get to engage with them in real-time. Think of one problem you can solve and go at it workshop style. Going live is easier than ever, and you can do it on many platforms like Facebook, Instagram, and YouTube.
9. Ask for referrals.
How can you get your audience to tell their friends about you? Referrals are not only more likely to buy from you, but they are also more likely to stay paying customers longer—bonus points for automating your referral process with a little email automation.
10. Write press releases.
Use an event in your business and tell the public about it through a press release. Don't have an event? Make one; it doesn't have to be grand; it just needs to be newsworthy. Maybe it's time for a "grand reopening."
11. Follow conversations related to your market.
You can learn a lot about your customers by spying on them, I mean by keeping an eye on what conversations are going on. Check out social media groups, forums, comments, and industry news. 
12. Send out a customer survey.
Get feedback from current customers that you can use to make improvements to your services and products. 
13. Create collaborative content with a colleague or business partner.
This can be a win-win where you each get some exposure to the other's audience. This could be as simple as an article or podcast or as complicated as a full blow event. Use your imagination and team up for this win-win.
14. Fine-tune your unique value proposition.
Create a simple statement that specifically explains the unique way you solve your customers' problems and uses this in all of your marketing messages—no more boring platitudes.
15. Guest post.
Guest blog on industry sites or other's websites to get more exposure and open up to a whole new audience. This can also help a ton with your SEO, not to mention driving some traffic back to your website.
16. Be a guest on podcasts.
Get booked to be interviewed on shows that your audience listens to. Not sure where? Maybe use the survey idea from earlier and ask your customers. Be sure to get that backlink in the show notes. 
17. Run a contest or giveaway.
Give away something your audience will love (note, I did not say give away an iPad) – find something specific to your audience and related to your products or services. This can be a fun and exciting way to get the word out about your business.
18. Check out Q&A sites like Quora
See what questions people are asking about your industry and niche. You can use this for research purposes or show up and answer the questions on site.
19. Offer educational resources
Resources like webinars or online group coaching where you can reach more people and showcase your expertise.
20. Reach out to the influencers in your niche
Get them talking about you. Influencer marketing may be untapped in your industry. And it actually can be one of the most effective forms of digital marketing.
21. Create a digital community
Here your target audience can discuss issues, network, and get the support they need. Make this community around your niche, not around your business. By being the founder, you'll be seen as a leader and expert in your industry.
So, how do you get started with these low-cost marketing ideas?
Well, which ideas do you feel drawn to? Which ones have you seen other use that you liked? Just take one of those ideas and give it a try. 
Be sure to monitor your results and then see where you can make improvements. 
When you're ready, try another one, then another, and so on. Some will work better than others. Some will work better after you tweak them a bit. And maybe some won't feel right for you. And that is fine.
But, if you give them a try pretty soon, you'll have a whole slew of effective techniques you can use to reach more people, to get more customers, and to make more money, that cost you absolutely nothing. 
Another great low-cost marketing strategy that you've got to try is social proof. And you can get started with this one easy right now. Check out this video next on how to get started with social proof and what mistakes to avoid.
About Digital Marketing Expert Torie Mathis
Torie Mathis helps entrepreneurs, like you, use digital marketing to grow your business without wasting time, money, or your sanity.  She is a best-selling author, Army veteran, speaker + trainer, and your digital marketing coach. You don't need crazy tech skills, buckets of cash, or dedicated staff to market your business. In fact, you don't even need a lot of time. What you need is to be SMART.
Torie hosts SMART AF, a show for non-techy entrepreneurs looking to grow their business, with her husband Sean and is the creator of SMART AF Magazine. Learn from Torie at the Smart Arsenal and on her channel.
I 
help entrepreneurs (like you) use digital marketing to get more clients + make more money. And I make it easy!
You don't need crazy tech skills, buckets of cash, or dedicated staff to market your business. You don't even need a lot of time.
What you need is to be SMART.
DELIVERED TO YOUR INBOX
from your Digital Marketing Coach Torie Mathis!
Let's get SMART!

*Posts may contain affiliate links. If you use these links to purchase, I may earn a commission at no additional cost to you.