Tired of your marketing getting little results?
Get the 5 steps to get more subscribers, engagement, and SALES this week! (And make it EASY!)
Your First YouTube Video Ideas
Half the battle of using video successfully for your business is knowing what to say. Even if you're naturally talkative and outgoing, just creating random videos isn't going to help you grow your business.
So what the heck are you supposed to make videos about?
I have five places for you to get your first YouTube video ideas.
And I'm going to share a little secret here to start. Don't wing it.
Planning your content in advance allows you to create video with strategy – video that works!
You can coordinate your video with an email campaign and with your sales offers. Yes, your videos can equal sales.
Planning your content strategy also will alleviate the fear of waking up, knowing it's your day to create your video for your youtube channel, and having no idea what you're going to talk about.
With a simple plan, you'll know in advance what your topic is, and you'll have plenty of time to plan your main talking points – or to do a little research on the topic.
So, let's get started with five places to get great video ideas.
Video Idea 1 – Your business
Take a look at the topics closest to you.
Introduce yourself.
Share WHY you started your business.
Talk about HOW you help your audience solve a problem.
Talk about what's happening in your industry.
Answer your most frequently asked questions.
Tell them what has inspired you.
Showcase your products, programs, or courses.
Video Idea 2 – Your industry
Share up to date details on your particular industry.
Explain controversial or complicated subjects in easy-to-understand language.
Talk about industry conferences or any live events you're attending.
Explain HOW your videos will benefit them.
You can even interview up-and-coming influencers and experts in your industry.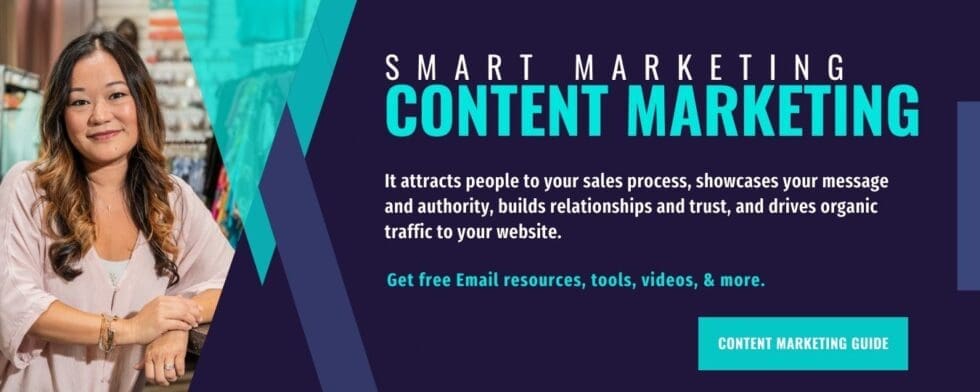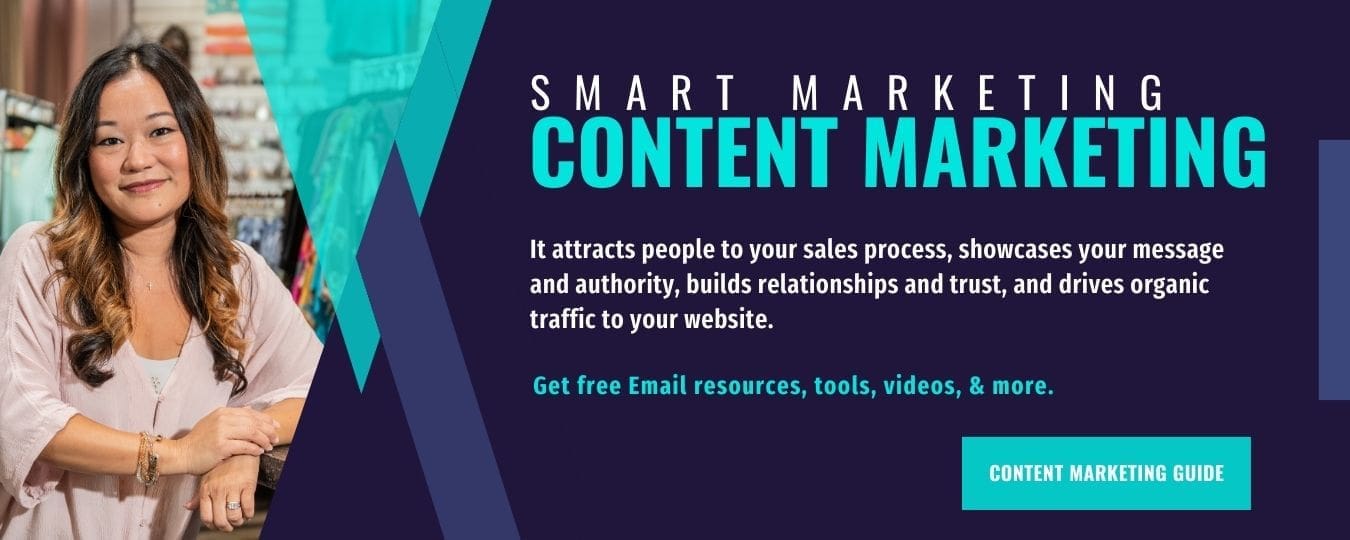 Video Idea 3 – Your social media following
Pay attention to what your audience says online.
Address questions or comments you receive on your social media.
Set a specific time for Q&A sessions about your specialty.
If you're a health coach, showcase a particular yoga position or exercise to help a common problem.
If you're a business coach, highlight the best ways to get your taxes in order.
Your audience will tell you what they need and want; you just have to be on the lookout for those conversations.
Video Idea 4 – Your blog posts
Whatever you've written about on your business blog is an excellent material for a video.
Plus, you can reach different parts of your audience with one topic. Some people prefer to read their articles while others prefer to watch videos.
Keep the blog article on your website but tackle that same subject in a video to reach those video lovers in your audience. Using your old blog posts for inspiration for your first YouTube vlog ideas also gives you the opportunity to update the information or even to add more details.
Video Idea 5 – Dig down into topics.
If you've already discussed some broad topics on your videos, take some time to really dig down toward a narrower subject for your next video.
For instance, a health coach can talk about general nutritional guidelines but can also dig deeper to explore all the different nutrition programs (in separate videos) and go over the pros/cons of each one.
Or, a business coach can make separate videos about the tax differences between setting up an LLC versus a corporation.
Remember, you don't have to stick with broad, general subjects. Narrow your content down and become a trusted expert resource to your audience.
The key here is to get the ball rolling so you get more comfortable making video.
See how your audience reacts, see what comments are left, and check your analytics to see what videos are being watched the most. These are all indicators of what topics to lean into more.
Conclusion
I hope this gave you a ton of ideas of videos to make for YouTube that will not only help you get more comfortable making video but also start to have video help you get more sales. Your first YouTube vlog ideas can come from:
Your Business

Your Industry

Your Social Media

Your Blog Posts

Other Topics You've Covered
Even when you're on your 100th video you can still come back to these six places for even more ideas, let them be your own YouTube business coach helping you get more ideas to grow your business.
Now go push record!
If you want to know more about how to make amazing video content that will grow your personal brand check out How to Use Video To Build Your Personal Brand.
About Digital Marketing Expert Torie Mathis
Torie Mathis helps entrepreneurs, like you, use digital marketing to grow your business without wasting time, money, or your sanity.  She is a best-selling author, Army veteran, speaker + trainer, and your digital marketing coach. You don't need crazy tech skills, buckets of cash, or dedicated staff to market your business. In fact, you don't even need a lot of time. What you need is to be SMART.
Torie hosts SMART AF, a show for non-techy entrepreneurs looking to grow their business, with her husband Sean and is the creator of SMART AF Magazine. Learn from Torie at the Smart Arsenal and on her channel.
What do you think? Let's talk! Leave a comment.
Is Your Marketing Taking You Away From The Things You Love?
What if you could get amazing results from your marketing without spending more time, more money, AND it was easy and predictable? Sean and I have suffered through it too, and we found the answer...
I 
help entrepreneurs (like you) use digital marketing to get more clients + make more money. And I make it easy!
You don't need crazy tech skills, buckets of cash, or dedicated staff to market your business. You don't even need a lot of time.
What you need is to be SMART.
DELIVERED TO YOUR INBOX
from your Digital Marketing Coach Torie Mathis!
Let's get SMART!

*Posts may contain affiliate links. If you use these links to purchase, I may earn a commission at no additional cost to you.