Tired of your marketing getting little results?
Get the 5 steps to get more subscribers, engagement, and SALES this week! (And make it EASY!)
8 Best Lead Magnets to Grow Your Email List
You know you need to grow an email list, but how do you actually get people to sign up for your email list?
I'm going to tell you a secret. When I first started my business back in 2007, I had no idea how to get clients or grow an email list. And so I bought a list of new businesses from the county. I emailed these poor new business owners and tried to hawk my services, and I'm ashamed to tell you I got zero new clients. 
Now not only is it totally illegal these days to SPAM people, but it's also NOT the way to grow an email list.
You want people that WANT to be on your list, not random people that got sold out by the county. 
So how do you get real people that WANT to be on your email list?
I'm Torie Mathis, long-time entrepreneur, marketing agency CEO, and recovering SPAMMER of new businesses in Sacramento circa 2007. And today, I'm giving you the best ways to get people on your list – and not just any people but the RIGHT people.
One of the very BEST ways to grow your list is to offer a high-value lead magnet in exchange for their email address. 
This means no iPad contest, no scrapping emails off LinkedIn or the local chamber website, and absolutely no buying a list. EVER. Pinky-swear me.
You've got to get permission from people to email them, and the best way is with a lead magnet.
A lead magnet is essentially a free item that you give a person when they sign up for your list. There are tons of different lead magnet options, but some definitely work better than others. 
The key to a high converting lead magnet is two things: high perceived value and low commitment.
When someone first hears about you, they may not want to just straight into your 468-page free book or your 18-hour video course…even though you poured your heart into these and you know they are high value, they are too much too fast.
So we are going to slow down, think simple, low commitment, and watch our list grow like wildfire. 
Here are the most popular lead magnets that convert like crazy.
1. eBook or Guides
eBooks and guides have always been super popular because they're easy to produce and easy to digest. An eBook is essentially a PDF with a cover and usually a table of contents.
It can be as short or as long as you want to make it, from a couple-page report to a complete A-to-Z guide.
You can create free, ungated content, like blog posts, YouTube videos, or social media posts related to your eBook, and then you offer the PDF for free as a download in exchange for their email. 
The cool thing about this kind of content is it's easy for any business to make, from coach to plumber to candlestick maker; you can create an eBook or guide your audience will happily exchange for their email. And you can use a Canva ebook template to make the design part even easier.
Have you thought about creating an eBook or a guide for your business?
What do you think your audience would like from you?
One way to help you decide what to make the guide about is to think about where you'll offer your guide. For example, remember when I hurt my shoulder and looked for a chiropractor or physical therapy place that could help me with my shoulder pain. So I came to several websites from a Google search about fixing shoulder pain.
They could have offered me a guide on "DIY shoulder pain strategies," then, in the end, they could have said, "but the best and quickest way to fix your shoulder pain would be to come in for a free consult with our therapist so we can create a plan that will work for you. 
If you are worried about the tech of setting this up, check out my Smart Funnels – pre-built templates for your sales funnels and lead magnet set up.
2. A Content Upgrade
A content upgrade is a little bit different than an ebook or a guide; it's a continuation of free content you offer on your website, social media, or in your marketing. 
For example, let's say you have a blog post with 5 tips on something, then you give the reader 10 more tips, but it's in exchange for their name and email. 
Another great option is to offer them an add-on like a template, worksheet, or cheat sheet that helps people implement the thing they learned with your free content. 
3. Host a Webinar
You can hold a webinar based on a topic that's interesting to your target market. This is best when you can teach them how to do something, solve a problem or even overcome a challenge they're facing. You can make webinars interactive, so they can get more out of it than just watching a video or reading a blog post.
You make the webinar free to attend in exchange for – you guessed it – signing up for your list. 
Some business people are nervous about the tech of setting up a webinar, but the software these days make it pretty darn easy. I have a prebuilt, full template webinar funnel that you can get popped into your account; good to go in a matter of seconds.
All you have to do is change out your information and details, and you could have your webinar up and running by this weekend. 
Check out the Smart Funnel Pre-built Webinar funnel to make this super easy to set up and run.
What kind of challenge could you solve for your customers?
What kind of demonstration could you do for them in exchange for their email?
4. A Mini-Course
Another great idea for offering something educational is a free video training mini-course. Take a larger task that you can chop up into bite-sized pieces and make a simple video for each part. You can drip out the videos to those that sign up or give them access to the entire mini-course when they sign up.
The best way to make this one a no-brainer to sign up is to think specific. How can you solve ONE problem for them, not try to teach them everything, though that is what we tend to want to do?
Don't teach them how to live a healthy life; teach them one part of it, like how to prep for your first 5k. Or, instead of teaching them how to redecorate their entire house, teach them how to revamp a bathroom on a budget.
Check out the Smart Funnel Pre-built Course funnel to make this super easy to set up and run.
5. Free Newsletter
This one can seem lame if you just say, "sign up for my newsletter." Sure, that worked in 2010, but not as much these days. Everyone and their mom has a newsletter, so you need to think a little bigger.
Frame your email list as a free exclusive newsletter. Create and keep to a schedule for sending it out and be sure to pack it full of helpful tips, articles, and maybe even interviews. Another thing that works really well is giving them exclusive deals available only to email subscribers.
Make sure you explain to your potential subscribers exactly what they will get from your newsletter. 
And always think about benefits.
How will it benefit them?
How will it save them money, save them time, fix their problems? Why should they care?
Then deliver on your promise and woo the pants off your subscribers each week. 
6. A Free Trial
If you have a training program, a membership site, software program, an app, or some other subscription-based service, you can offer a free trial in exchange for their contact information. 
This is awesome as it serves a double purpose by not only getting them on your list but also offering them a taste of your product.
Man, I can think of so many of these I have signed up for…when my kids started Karate, they got a free week. When I signed up for my trainer, I started with a free session. So many software companies offer a free trial, and if you think about this, it's genius; it's so worth it to give you a month or so free when you could be a customer for years.
So if your business has a repeatable service or monthly subscription, this might be a great one to grow your list and get sales at the same time. 
7. Toolkits
A toolkit takes a variety of things and puts it all together easy-peasy in one place. It might include things like a workbook, checklists, a calculator, and video tutorials to show the new subscriber how to use each of the tools, all related to solving one problem.
I have a client that we set up where she has a toolkit with healthy recipes, a shopping guide, a couple of checklists, and a couple of simple guides to give her subscribers a jump on their healthy weight loss journey. If people are thinking of working with her, it's a great way to test out what she offers and see if she's a match for them—all with a simple email exchange.
And last but not least, as it is my favorite lead magnet ever…
8. Magazine
A well-designed, niche magazine offers a great deal of value to new subscribers. And people love magazines. The key here is to offer value and not a fake magazine that is just a bunch of ads – do you get those in the mail? Yuck. 
And creating a magazine can be easier than you think. You can collect your best blog posts and some new, timely information and have them designed and organized in a digital magazine. Using simple software, you can make your magazine a digital flipbook rather than just a plain PDF for a little extra pop.
I have designed dozens upon dozens of free magazines for clients and seen the success of building trust, showcasing authority, and making sales with a free mag. 
I even have my own. Currently, I have the SMART AF magazine; you can sign up and read it for free at Smartafmag.com, or I went above and beyond on this one and put it on Amazon as a print-on-demand book. 
The fun thing about a magazine is you can take it as far as you want. A simple PDF with a few articles or get contributors and advertisers and create a full-blown magazine… it's up to you. 
Magazines are great for any industry. I've designed them for realtors, coaches, home repair, neighborhoods, speakers, trainers, and more. 
So what do you think? What lead magnet will you try for your subscribers?
Anything can work as a lead magnet as long as it offers unique value to your audience. 
It should be something that's enticing enough for them to give you their email address and high quality enough to start your relationship on the right foot. 
Do you want to learn more about growing your email list faster? I have a lead magnet of my own for you. It's an email list-building blueprint that will get you started with growing your list. From targeting the right audience, setting up your lead magnet, and getting it out into the world…it has everything you need to get started.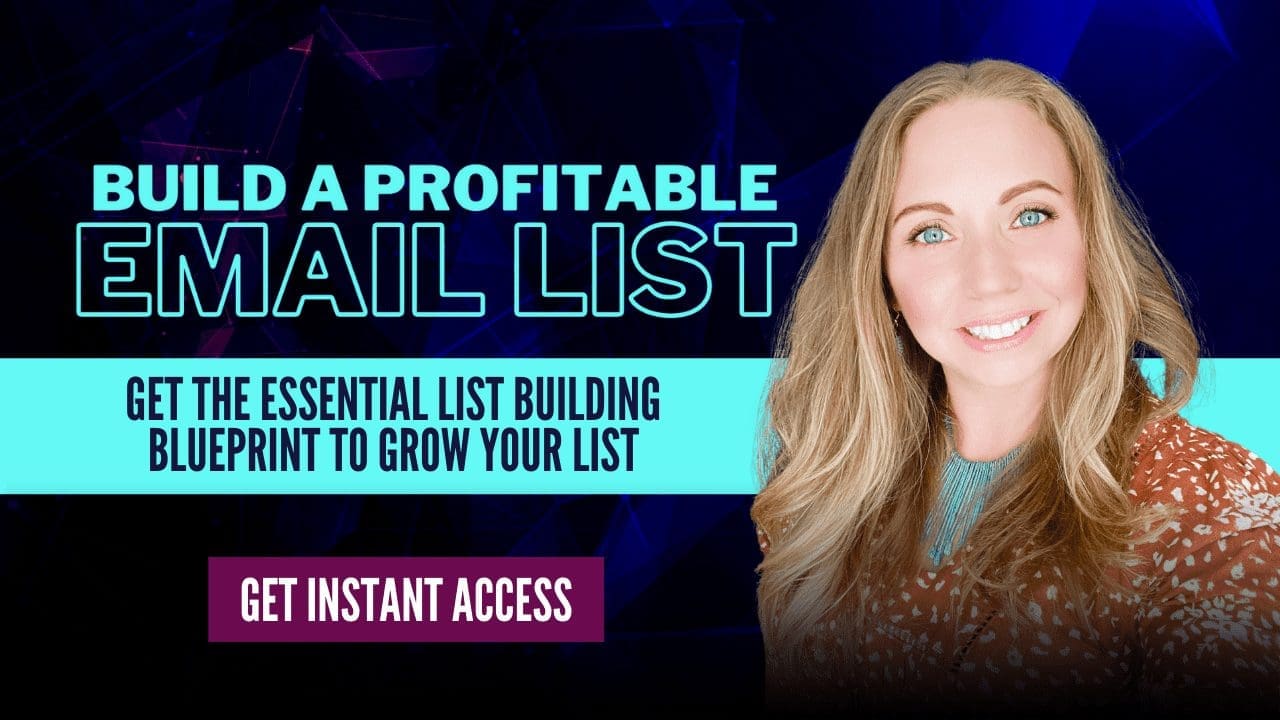 About Digital Marketing Expert Torie Mathis
Torie Mathis helps entrepreneurs, like you, use digital marketing to grow your business without wasting time, money, or your sanity.  She is a best-selling author, Army veteran, speaker + trainer, and your digital marketing coach. You don't need crazy tech skills, buckets of cash, or dedicated staff to market your business. In fact, you don't even need a lot of time. What you need is to be SMART.
Torie hosts SMART AF, a show for non-techy entrepreneurs looking to grow their business, with her husband Sean and is the creator of SMART AF Magazine. Learn from Torie at the Smart Arsenal and on her channel.
What do you think? Let's talk! Leave a comment.
Is Your Marketing Taking You Away From The Things You Love?
What if you could get amazing results from your marketing without spending more time, more money, AND it was easy and predictable? Sean and I have suffered through it too, and we found the answer...
I 
help entrepreneurs (like you) use digital marketing to get more clients + make more money. And I make it easy!
You don't need crazy tech skills, buckets of cash, or dedicated staff to market your business. You don't even need a lot of time.
What you need is to be SMART.
DELIVERED TO YOUR INBOX
from your Digital Marketing Coach Torie Mathis!
Let's get SMART!

*Posts may contain affiliate links. If you use these links to purchase, I may earn a commission at no additional cost to you.